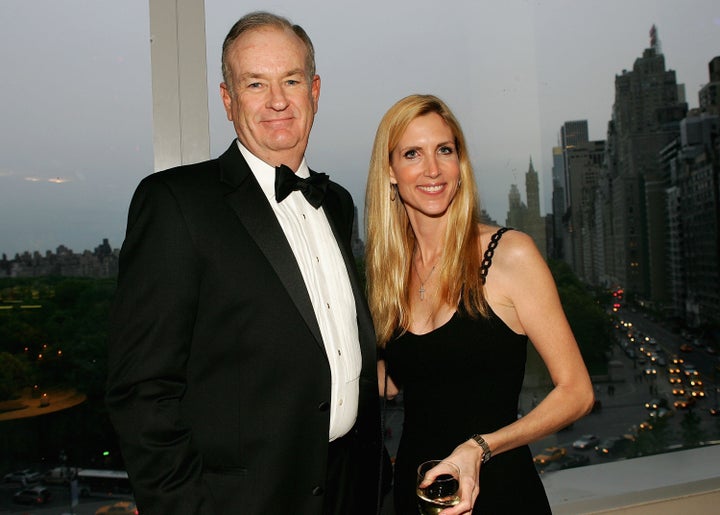 Ann Coulter had some rather harsh words for Fox News host Bill O'Reilly in response to his recent interview with businessman Donald Trump this week.
On Tuesday's "The O'Reilly Factor," O'Reilly challenged key parts of Trump's recent immigration proposal, which includes building "a big, beautiful and powerful wall" on the United States' southern border, deporting undocumented immigrants en masse, and stripping birthright citizenship from their children, whom Trump calls "anchor babies."
O'Reilly said he agrees with Trump's idea of building a wall, but said stripping citizenship from children who were born in the U.S. would be impossible because of the 14th Amendment.
"That's not going to happen, because the 14th Amendment says that if you are born here, you're an American, and you can't kick Americans out," the host told Trump during the interview.
Coulter came to Trump's defense on Twitter, cheering the business mogul for referring to the children of undocumented immigrants as "anchor babies" and hashtagging one of her tweets about O'Reilly with #GoodGodHesStupid.
Watch the original interview below:
Related
Popular in the Community