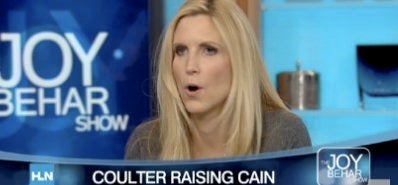 Ann Coulter stuck by her incendiary comments about conservative African Americans during an appearance on Joy Behar's Tuesday HLN show.
Coulter has been making the media rounds lately, defending Herman Cain from the recent media frenzy surrounding allegations of sexual harassment against the GOP frontrunner. On Monday, Coulter appeared on Sean Hannity's show and caused an uproar when, speaking about conservatives, she said that "our blacks are so much better than their blacks."
When Behar confronted Coulter about her comments, Coulter stood by what she said. She said she believed that "America these days" was "against conservative blacks." She added that conservative African Americans were "more impressive" than liberal ones, and that liberals "were vicious" in their attacks against them.
Behar blanched at the word "impressive," saying it was "code." Coulter dug in, saying there was "no question" that it was true.
"I won't get into a race conversation," Behar said. "You say liberals detest conservative blacks. I like Michael Steele. He's fine."
Coulter went on to say that Cain is a real threat to President Obama. "A conservative black is a massive threat to the entire liberal establishment and this is a smart powerful black," she said.
WATCH:
Before You Go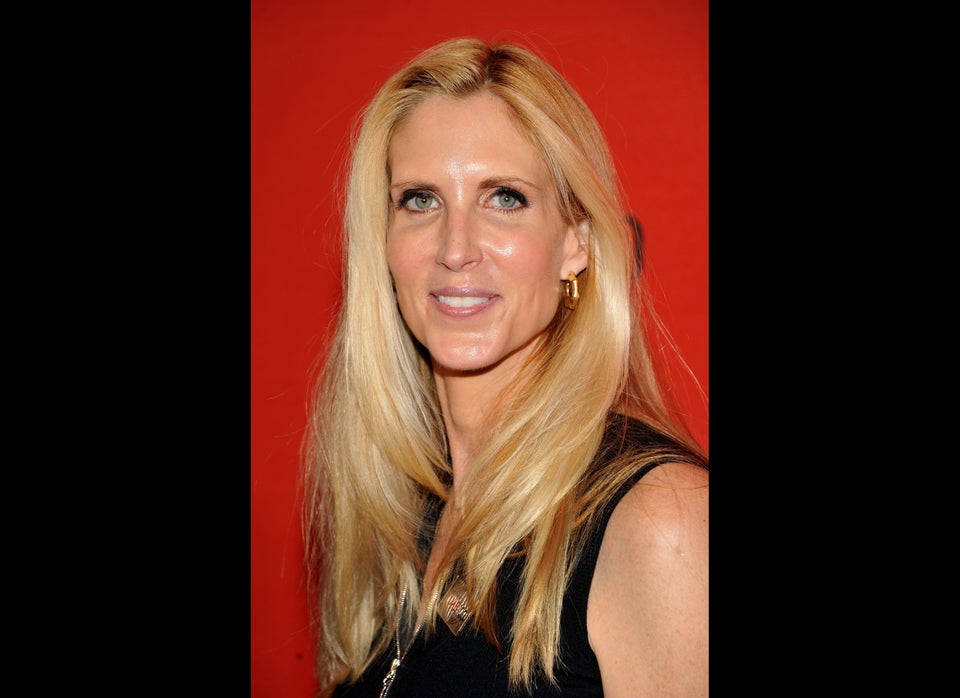 Ann Coulter's Controversial Statements
Popular in the Community