Ann Coulter on Sunday argued that comments made by Chick-fil-A President Dan Cathy "wasn't an anti-gay thing."
"He said, look, all the founders of this company are married to our first wives," she said on a political roundtable during ABC's 'This Week'. "It's genuinely a pro-marriage position to oppose gay marriage."
"We're inviting God's judgment on our nation when we shake our fist at him and say we know better than you as to what constitutes a marriage," Cathy had said.
Coulter on Sunday also weighed in recent polls that show a dramatic increase in support for same-sex marriage.
"When you see crowds like that coming out [to support Chick-fil-A], no, I'm sorry, I don't believe the polls on gay marriage. Let us vote. Those polls I believe, and it makes me suspicious at the polls on the presidential election."
Watch Coulter weigh in on the Chick-Fil-A controversy in the video below. The discussion comes at the end of the round table conversation, roughly 22 minutes into the clip.
Related
Before You Go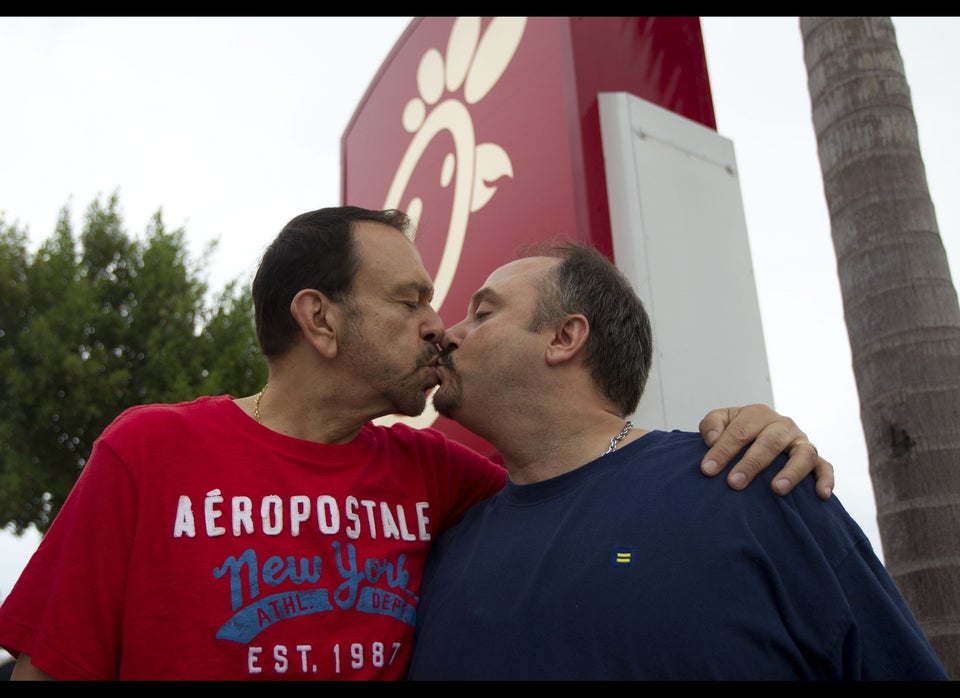 Chick-FIl-A Kiss-In Day
Popular in the Community