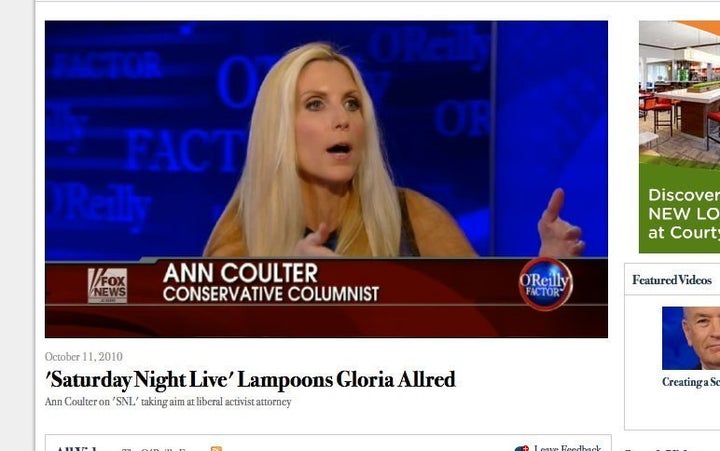 Speaking to Bill O'Reilly on Fox News Monday, Coulter said she felt the need to come to the Republican's defense after it seemed everyone else had stopped backing him.
"I think someone on this network should [defend him]," she said, calling Paladino a "great warrior" who wants to lower taxes.
Asked about the specifics of the speech — in which Paladino warned against letting children be "brainwashed" into thinking homosexuality is an "equally valid or successful option" — Coulter said the candidate was just giving his socially conservative audience the red meat it wanted.
"He's speaking to Hasidim...it's like being in Chicago. You say, 'Go Cubs,'" she said.
Coulter also claimed that Paladino had only been referring to "gay left-wing activists" in his speech, calling it "offensive" to suggest otherwise.
"That was the only thing he was condemning," she said.
"That's not all he did," O'Reilly countered.
"It is all he did!" Coulter said.
"I think everybody but you in the world agrees this ain't gonna help the guy," O'Reilly told her.
Related
Popular in the Community