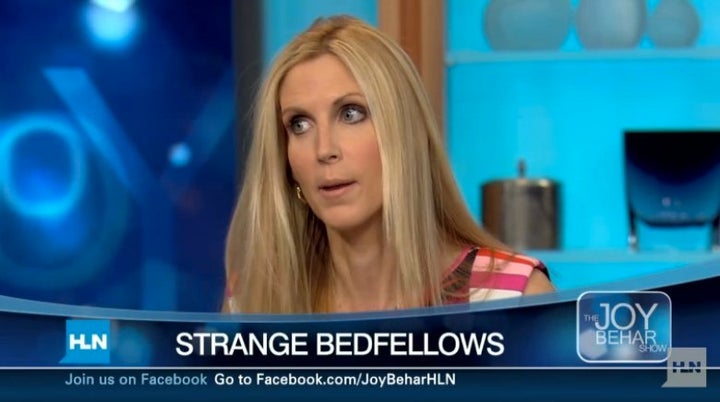 Coulter was silenced for so long that it was unclear what words she had used that the "Morning Joe" producers didn't like. From what she said after her mic was put back on, it appeared that she had called Sen. John McCain a "douchebag." But she told Behar it was something different.
"I said 'dickweed,'" she revealed. "They were talking about the lack of consistency, people complain about it with Romney...and I was just making the point, I don't think consistency is the most important value. And you know, look at John McCain, he was consistently a dickweed."
Behar got into the spirit, pointing out that regular "Morning Joe" panelist Mark Halperin was suspended from MSNBC for calling President Obama a "dick."
Later, Behar asked Coulter if a "vast right-wing conspiracy" was what was causing her HLN show to end, as was announced earlier in the month. Coulter said she lamented the loss of the show, because it was the only place on HLN she could turn to avoid news about Casey Anthony, who she called a "white trash bimbo."
WATCH:
Calling all HuffPost superfans!
Sign up for membership to become a founding member and help shape HuffPost's next chapter