 Ann Coulter used only 74 of Twitter's allotted 140 characters for her brief debate recap on Monday night -- but six of those were enough to awaken intense backlash. For parents of children with special needs, Coulter's repeated use of the "r-word" cut especially close to the bone, CNN reports.
The tweet in question -- "I highly approve of Romney's decision to be kind and gentle to the retard" -- and a next-day followup, "Obama: 'Stage 3 Romneysia' - because cancer references are HILARIOUS. If he's 'the smartest guy in the room' it must be one retarded room" -- have been roundly condemned by Twitterers of many backgrounds and political stripes. Even Coulter's explanation of her remark, offered to Politicker -- "The only people who will be offended are too retarded to understand it" -- is unlikely to endear her to any of them, and special needs parents have been vocal about why.
In an open letter to Coulter published Tuesday on the blog "Undiagnosed, but we are okay with that," mom blogger Kerri wrote: "You do not SEE those who are intellectually disabled. You only see your own agenda and how to get your name in the headlines. Doing it by insulting my daughter and others like her, that is heinous."
In the post, Niblock articulated his disappointment and anger over the use of the term: "It's a slur that demeans a lot of people who have a hard enough time getting on with the business of life without having to deal with the constant reminder that a great swath of society thinks their existence is the world's best punch line."
"This isn't the first time [Ann Coulter] has tweeted the word 'retarded' to insult her rivals, and she needs to stop," he wrote, demanding an apology from the political commentator.
"Many people think that using the word 'retard' to slam someone is fine -- as long as it's not actually directed at a person with disability. ... What people don't understand is that every time someone uses the word 'retard,' they perpetuate the idea that people with intellectual disability, like my son, Max, are stupid or losers," she told CNN on Tuesday.
"If you wouldn't say the word to my child because you know it's offensive," Seidman wrote on her blog in March, "you should avoid using it elsewhere, too. Either way, it's demeaning. Either way, it hurts my child."
Seidman invited commenters on Love That Max to weigh in about Coulter's recent remarks -- and they've obliged.
"As for free speech, of course Coulter has a right to use any word she wants," one commenter wrote. "And I'm against any law that would forbid or punish her for doing so. But all that Ellen and others are doing is exactly what those who believe in free speech are supposed to do: Challenging speech with more speech."
When one commenter hit back with, "Don't be such a crybaby. She didn't call YOUR kid a retard. She called the retard Obama and retard!" others chimed in: "Yes, she did insult our children. When she said 'gentle WITH the RETARD' she was saying that people with intellectual disabilities have to be treated with kid gloves. She linked the President with people who struggle every day just to function. ... We are not crybabies. We are advocates for our children and their siblings."
"We're not trying to ban a word," yet another commenter wrote. "It certainly is everyone's right to use the word if they wish. ... What we're hoping for as special needs individuals, parents of special needs individuals, and supporters of special needs individuals is that people will use compassion when speaking to and about others, especially those in the spotlight who exert immense power over the impressionable."
Before You Go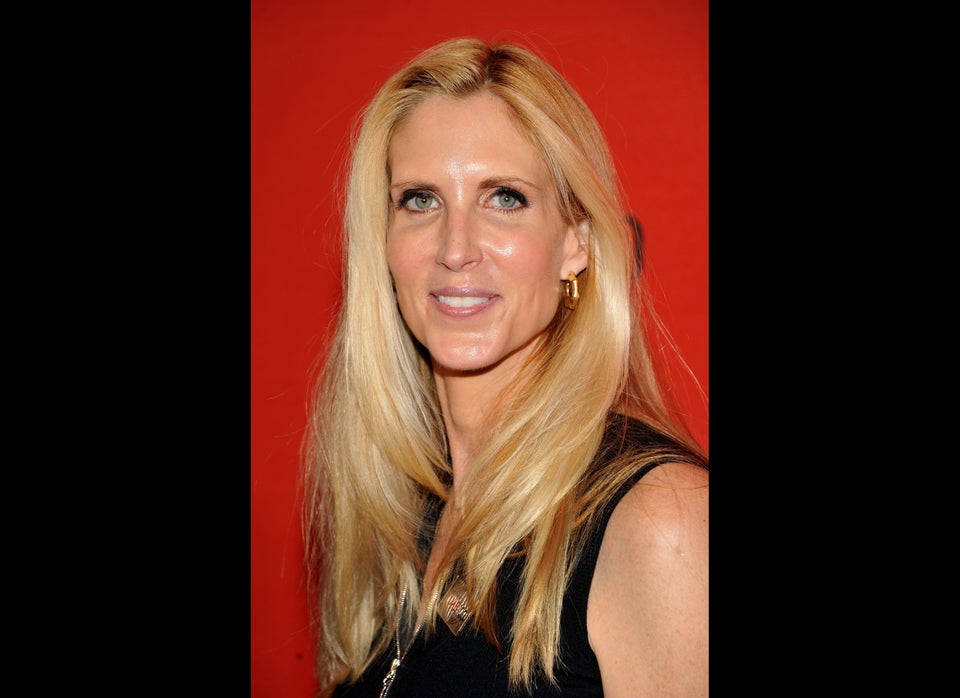 Ann Coulter's Controversial Statements