Ann Curry made her first appearances on NBC News on Friday and Saturday since her removal as the co-anchor of "Today," reporting on the mass shooting in Aurora, CO.
Curry had not been seen on television since her messy and emotional exit from "Today" in late June. Beyond talk of her returning during the Olympics, there had been no word about when she might come back to the airwaves.
But the massacre of at least 12 people in a movie theater (allegedly carried out by 24-year-old James Holmes) brought Curry to the scene of the crime. After total silence for weeks, she fanned out across NBC's news programming, speaking to Brian Williams on "NBC Nightly News," anchoring a special edition of "Dateline" from Aurora, and interviewing witnesses and survivors of the killings.
Most notably, she returned to "Today" for the first time since she tearfully told viewers her time as co-host had come to an abrupt end. NBC had billed her as a co-anchor of the show with her replacement, Savannah Guthrie, but Curry instead reported from the field, with regular weekend anchor Jenna Wolfe sharing hosting duties with Guthrie.
If there was any awkward feeling between the two women when Guthrie tossed to Curry in the field, it was not evident. She will also be reporting from Aurora on Sunday.
Fans tweeted their happiness at seeing Curry back:
Related
Before You Go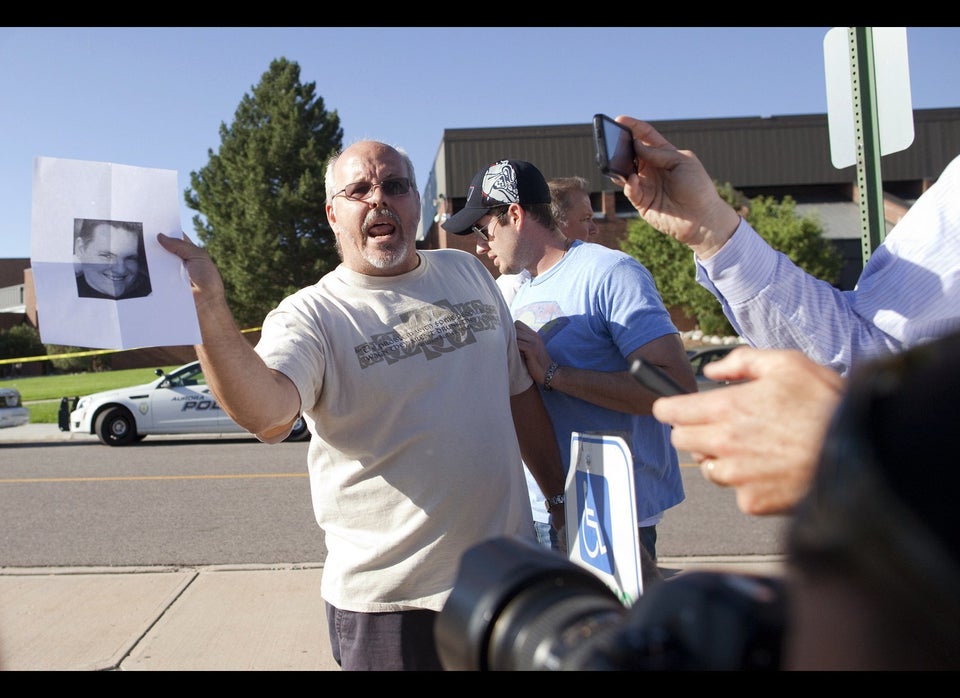 Batman Premiere Shooting At Century 16 Cinema
Popular in the Community