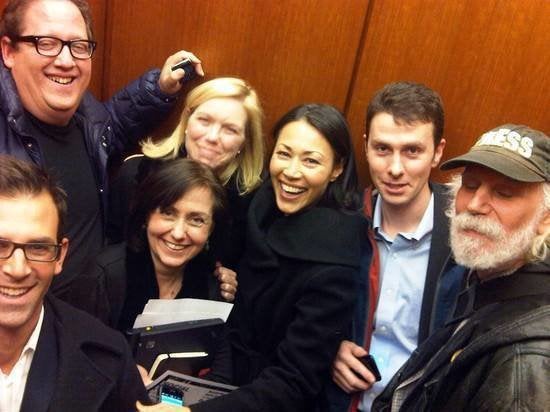 NBC's Ann Curry was trapped in an elevator Monday evening at the New York Times building.
The group tweeted while stuck in the elevator.
"Stuck in an elevator in the New York Times building with @JeffPulver," Curry wrote.
"Escape! No longer #stuckinelevator with @jeffpulver @anncurry @annblinkhorn @holaphil @NYT_JenPreston @bigasspeacehoop @geogeller. Fun hour," Howard would tweet later.
The "Today" show played video of the group Tuesday morning.
Related
Popular in the Community