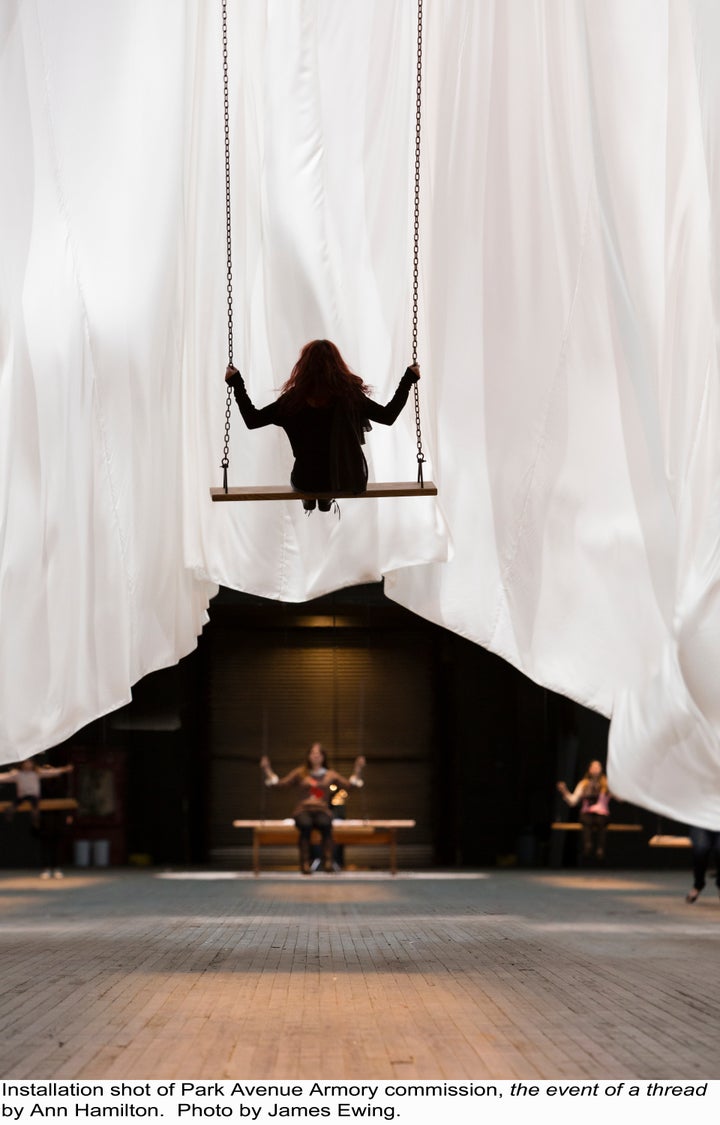 The Park Avenue Armory recently commissioned Hamilton to create an artwork that will fill the 55,000-square-foot Wade Thompson Drill Hall, and the artist stepped up to the challenge. For the first time in over a decade, she has a giant show in New York. And by giant, we mean it. Her latest multisensory project, entitled, "the event of a thread," is a large-scale work of art in which everything -- and everyone -- is connected.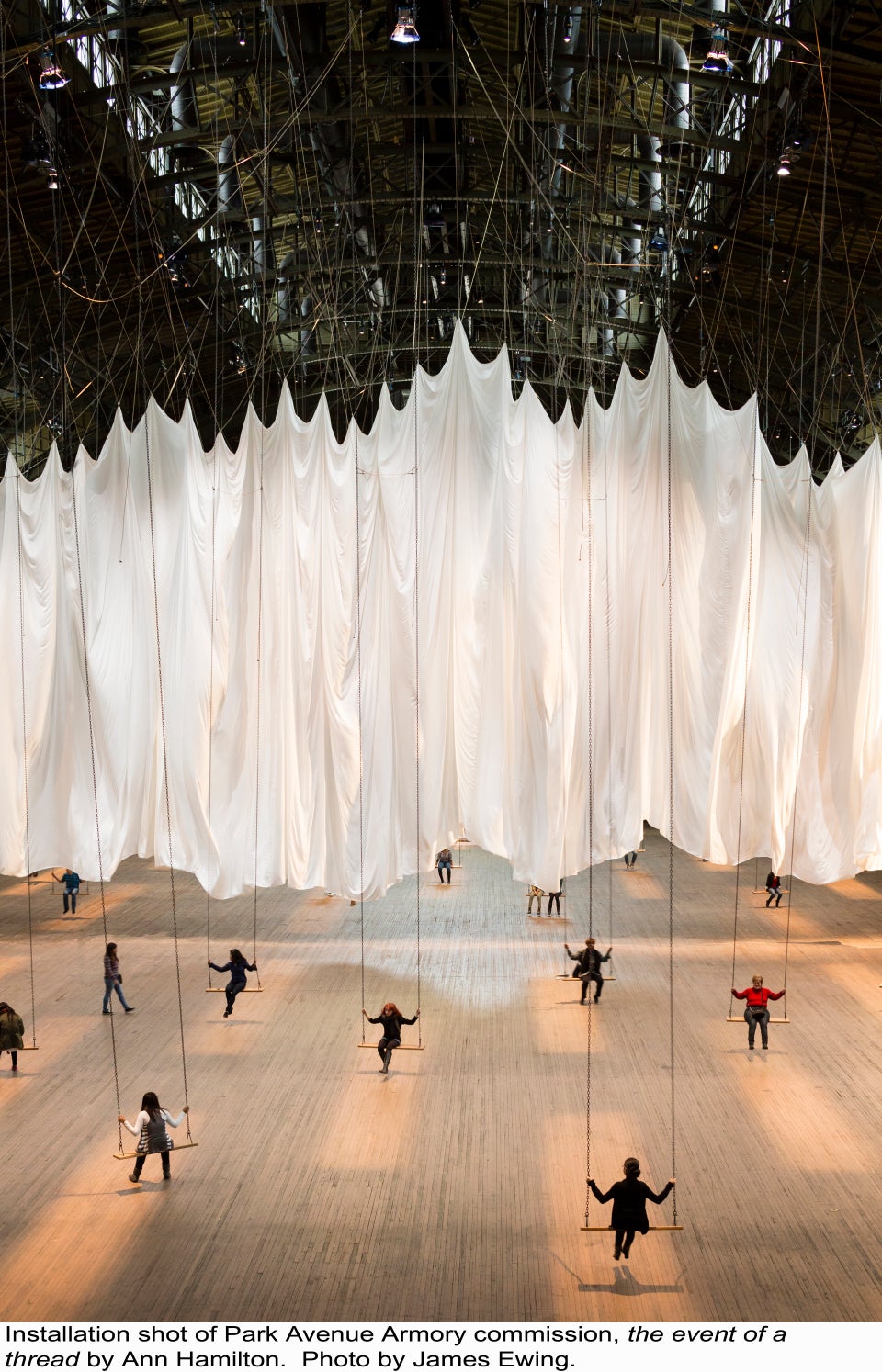 Ann Hamilton at the Armory
A billowing white curtain bisects the space at the Armory, and cables connect the curtain to wooden swings large enough for two, which control its movement in wonderful ways. Walking along the smooth floorboards, visitors can pick up beautifully wrapped brown paper parcels containing radio transmitters. Put them up to your ear and you'll hear the soft words of a reader; two are positioned near the entrance, dressed in mottled grey robes, delivering lines contained in long white scrolls. Caged pigeons are trapped on either sides of the pigeon-color clad readers, creating a visually stunning and disturbing scene that we're still trying to figure out.
"Hamilton's installation will draw together human actions -- including speaking, singing, reading and writing -- with the poetic potential of physical forces, such as velocity, time, and sound," wrote Kristy Edmunds, Consulting Artistic Director at the Armory, in a statement. By swinging on the swing, you control the curtain. By picking up a wrapped parcel, you learn about mathematical truths as you take in the sights around you. You control your own actions, but you can't truly separate them from others around you in this exhibition. Wires connect each swing, and the messages are disseminated through all parcels. In other words, this experience must be shared and discovered.
Popular in the Community