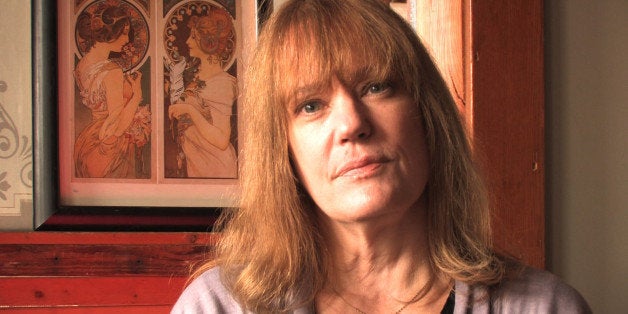 The doctor once ran a medical clinic that provided abortions in Lawrence, Kan., and later worked with the late Dr. George Tiller. Now she says her house, which sits on a desolate stretch of road in rural Kansas, is falling apart.
An underground pipe from the well is so rusted that the basement floods if she doesn't turn off the water. Health insurance, which covers a lot of the medications for her son's diabetes, costs about $1,200 a month.
"We live pretty much hand to mouth," the soft-spoken 55-year-old, who goes by "Kris," told The Huffington Post. "We're basically in the process of getting bankruptcy paperwork together, but we're moving slowly on it."
Neuhaus was stripped of her medical license last summer after the state of Kansas determined that mental health consultations she gave to 11 young women seeking late-term abortions didn't meet the standard of care. The females were between the ages of 10 and 18.
The state charged her nearly $93,000 for the proceedings.
"A huge percentage of that was for the testimony of that forensic psychiatrist," Neuhaus said, referring to Dr. Liza Gold, the state's expert witness who was flown in from Washington, D.C., at a cost of about $74,000, to testify against her.
Since losing her license, Neuhaus says she's been in limbo.
"I'm where I should have been about 30 years ago essentially, like starting over," she said. "Before all this happened, yeah, I was better off financially. But I was better of psychologically, too. I felt more confident and strong. Those are things I've really lost."
In some ways, though, her life has been calmer since she lost her license. It's rare that her family's mailbox is run over these days. And the man who used to sit ominously outside her house in a pickup truck is long gone. At her new job as a research instructor at the University of Kansas, she doesn't have to wear a bulletproof vest when she enters and exits the building. She hasn't received a death threat in years.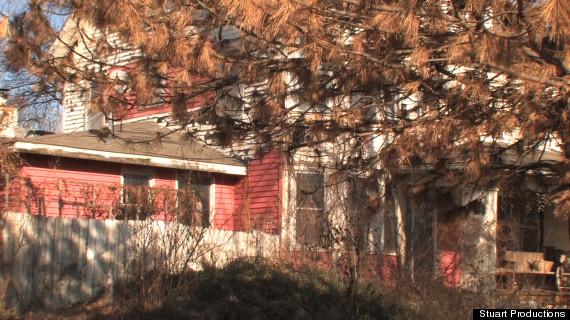 Neuhaus' home in Nortonville, Kan., where she lives with her husband, Mike, and their son, Tristan, 16. (Photo credit: Stuart Productions)
When an administrative judge invalidated her license in June 2012, his primary reason was that her patient records were "inadequate."
At the time, Kansas law required a second opinion from a licensed physician before a woman could obtain a late-term abortion in order to prove that she would suffer "substantial and irreversible" harm to a major bodily function if she continued with her pregnancy. Mental health was considered to be "a major bodily function."
Neuhaus freely admits that her documentation was indeed sparse on detail. She notes that the Kansas district attorney began investigating abortion clinics, including Tiller's, in 2003. (Until his murder in 2009, Tiller was one of the few doctors who would perform abortions on fetuses older than 25 weeks.)
"We all knew that we were operating in a fishbowl," she said. "I made [those records] skimpy because I realized that they could get into the wrong hands. And sure enough they did."
The records -- which contained personal details about the young women Neuhaus evaluated -- were obtained by Kansas District Attorney Phil Kline in 2007. Neuhaus knows how Kline got them: His lead investigator, she says, tricked her into handing them over by falsely promising her that he'd give them right back. What she doesn't know is how they were obtained by Bill O'Reilly.
In a segment on his show, the conservative TV host broadcast personal details about two of the women, who later received abortions from Tiller. The patients, of course, had no idea their personal details would be discussed on a national news program. (O'Reilly did not respond to multiple requests for comment on where he obtained the documents.)
The records contain few identifying details about the females, but in one case, Neuhaus describes a 10-year-old girl who was raped by her uncle as "tiny" and physically incapable of being able to have a baby. Another girl was drugged and then raped by multiple men who videotaped their crime.
"That's the kind of backstory I didn't put in the records," Neuhaus explained to Mother Jones in 2011.
Shortly after her license was invalidated that summer, Neuhaus filed an appeal in district court in Topeka to get it back.
"If she wasn't an abortion doctor, this never would have happened," said attorney Kori Trussell, who's handling the appeal. "We argued that the decision was arbitrary and capricious. None of her patients ever complained. None of them were harmed. So the context of the case being abortion is why they pursued it so adamantly."
Trussell added that the Kansas Board of Healing Arts, the regulatory agency that took away Neuhaus' license, couldn't provide any other examples of times they had revoked a medical license because of an issue with documentation.
In some ways, the state's persecution of Neuhaus isn't surprising. Kansas has waged war on abortion rights for years.
Today in Kansas, unless her life is in danger, a woman must receive state-directed counseling -- designed to discourage her from having an abortion -- and then wait 24 hours before having the procedure. She must be told that evidence suggests a fetus older than 20 weeks responds to pain the same way an infant does, and that abortion terminates the life of a "whole, separate, unique, living human being" and increases the risk of infertility, premature birth in future pregnancies and breast cancer. (The National Institute For Cancer has said the latter is not true.)
Moreover, if a woman is insured under the Affordable Care Act, her insurance policy will not cover abortion -- even in cases of rape and incest. Even private insurance in Kansas is barred from covering abortion unless women purchase a separate rider at an additional cost. Doctors in Kansas are allowed to lie to pregnant women about birth defects or genetic abnormalities if they believe that knowledge would lead the woman to abort the fetus.
Under Republican Gov. Sam Brownback, abortion rights in Kansas have been further curtailed. The governor has kept his promise to sign any anti-abortion legislation that hits his desk. A bill currently in the Kansas legislature seeks to outlaw abortions after a fetal heartbeat can be heard. If passed, it would be the most restrictive anti-abortion law in the nation.
While Trussell says the judge handling Neuhaus' appeal is impartial, he adds it's "impossible to say" whether or not the appeal will be successful. (They expect a decision some time next year, Neuhaus said.)
However, not everyone is rooting for the same outcome.
If the court rules in Neuhaus' favor, it will be a "travesty," Cheryl Sullenger said. The senior policy adviser for the anti-abortion group Operation Rescue -- which relocated to Kansas in 2002 to shut down Tiller's clinic -- began the long process to deprive Neuhaus of her license by filing a complaint in 2006.
Speaking on the phone to HuffPost last week, she called Neuhaus a "quack" and "a danger to the public."
"I can't understand how anyone would think she's even competent enough to put a bandaid on someone," Sullenger said. "There's some indication that she didn't even speak to the women [she provided the consultations for]."
If Neuhaus gets her license back, it will help allow her to participate in more clinical studies in her research job at the University of Kansas Medical Center's Department of Family Medicine. But she "definitely" would not use it to go back to work providing abortion care for women.
"I've had enough," she said. "If I had to do it again, I wouldn't do it without an army."
"I feel that people have a responsibility to stand up for their own rights at some point. And if you don't stand up for your rights you will lose them," she added. "We're seeing that everywhere. You can't expect people to keep martyring themselves."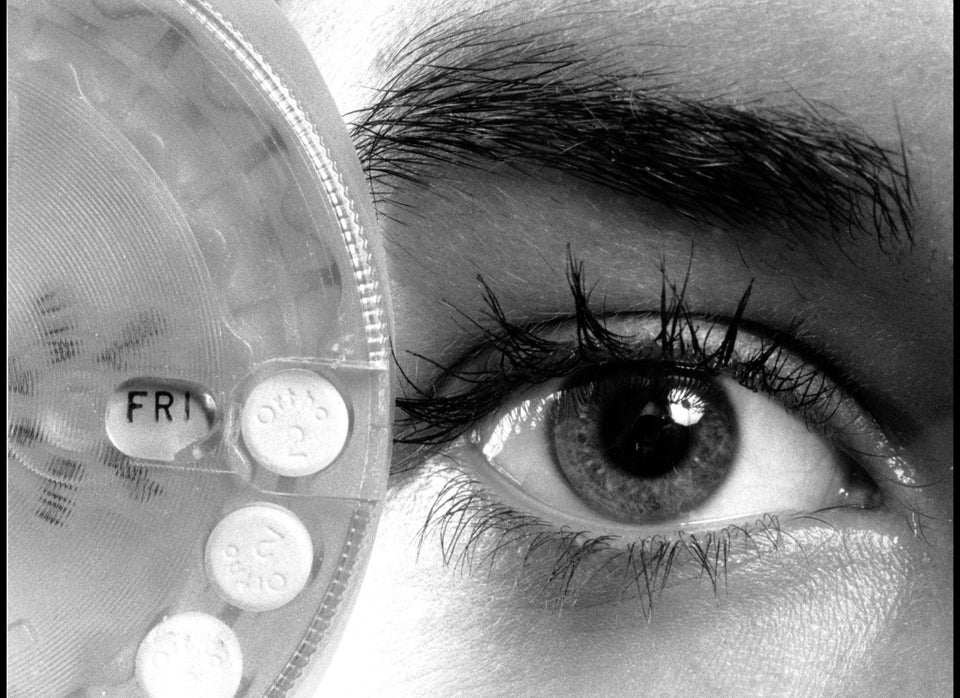 Lies GOP Tells About Women's Bodies
Popular in the Community