The leading critic of Kansas Secretary of State Kris Kobach (R) is seeking a return to the state Legislature with a vow to reduce the influence of the Koch brothers.
Former Kansas state Rep. Ann Mah (D-Topeka) has officially announced that she will run against state Rep. Ken Corbet (R-Topeka) in the 2014 election. Mah narrowly lost the seat to Corbet in 2012 and has spent the past year campaigning to regain it. Mah is best known for being the Kansas Democratic Party's chief foil to Kobach, primarily on voter identification and proof of citizenship issues.
Mah said her main reason for challenging Corbet again is what she calls the Republican's desire to placate the Wichita-based Koch brothers and tea party interests. She accused Corbet of being beholden to the Kochs and of changing his vote on key issues, including a new tax plan that raised sales taxes, when he was told to.
"The guy who had the seat bought for him is not representing the people well," Mah told The Huffington Post. "The whole eight years I was in, no one made me change my vote. It is time to take the seat away from the Koch brothers."
Mah was referencing the campaign waged in 2012 by conservative Republicans -- including the Koch brothers-affiliated Americans for Prosperity -- to elect more conservative Republicans to the state Legislature. That campaign was largely centered on the state Senate, but included state House districts as well. Mah's previous Topeka-centered district was redrawn last year by a federal court to include heavily Republican rural areas. While the new district leans Republican, Mah lost by 21 votes last year.
Corbet did not return messages left at his home or private business requesting comment.
State Rep. J.R. Claeys (R-Salina) dismissed Mah's comments that Corbet or any Republican legislators are controlled by the Koch brothers. He said state legislative races are won and lost by talking to voters, not by money.
"It is an absurd assumption," Claeys told HuffPost. "The fact is campaign contributions are limited to $500 a donor for the House of Representatives. I don't know anyone in such dire straights to be bought off by a paltry sum of money."
Claeys said that he does not see the outside spending in 2012 as having an influence, noting the money was spent largely on state Senate races and that Republican legislators spent time talking to voters. He did say, however, that the Kochs should not be attacked given their background in Kansas.
"The fact that they employ 3,000 Kansans would say not to attack them in their backyard," Claeys said.
In some ways, Mah has continued pushing her agenda since leaving office, regularly attending legislative committee hearings and presenting research on election policy issues. She has also sent out regular newsletters to district residents, along with being an omnipresent fixture at events.
The Mah-Corbet race promises to be one of the most competitive in the state next year. Kansas Republican Party executive director Clayton Barker told HuffPost that he is confident of Corbet's chances, noting that the Republican has been campaigning hard. Kansas Democratic Party spokesman Dakota Loomis said that his party wants to win more state House seats and views Mah as a top-tier challenger.
While Mah is best known for her election policy work, she said if she returns to office other issues will be on her agenda. "My key issues will be education and taxes," Mah said. "But we got to clean up this election mess."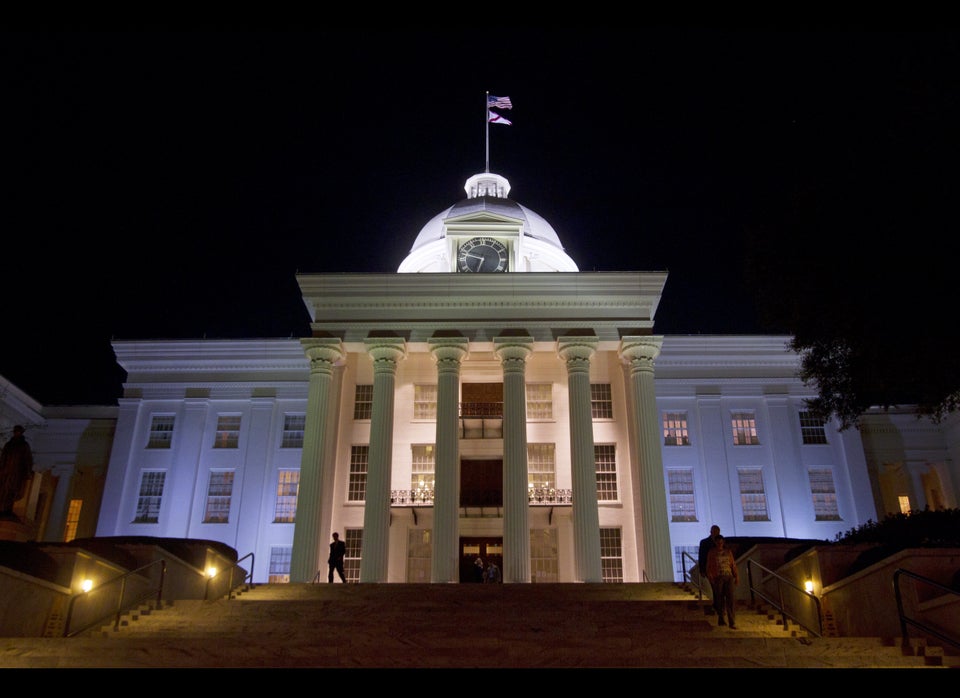 U.S. State Capitol Buildings