A teenager from Canada has come up with a new way to power flashlights, and it doesn't require batteries.
According to CBC News, 15-year-old Ann Makosinski designed what she calls a "hollow flashlight" that transforms the heat from your hand into a source of energy.
"I'm really interested in harvesting surplus energy, energy that surrounds but we never really use," Ann told CBC News.
Watch the video above to see Ann explain her amazing invention.
In order for the flashlight to be powered by body energy, Ann used Peltier tiles -- a device that produces energy when one side is heated and another side is cooled. Apparently, the light can last for about 20 minutes.
Ann is heading to the Google Science Fair finals in September where she'll be one of 15 students chosen from around the world. The winner will receive a $50,000 scholarship and a trip to the Galapagos Islands.
In other awesome teen inventions, a group of student from Pennsylvania just designed a low-cost cooling system for buildings by using soda bottles. This simplified cooling system was originally created for hospital buildings in Haiti, but if adopted by Americans it can cut how much energy we use by up to 30 percent.
And in March, 15-year-old Esha Marwaha championed her own environmental issue in the U.K. She advocated to keep the climate change debate in school curriculums and started a Change.org petition to put pressure on the British education secretary.
"Without school education we will be left with a disempowered generation that will have to suffer the consequences of climate change but won't know how to tackle it," Esha said.
Tell us, what do you think of these students "green" projects? Sound off in the comments or tweet your thoughts at @HuffPostTeen!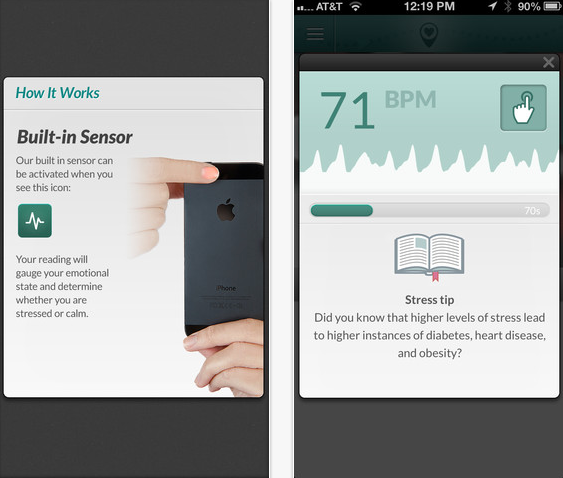 10 De-stressing Apps
Popular in the Community