Who needs a wig when you have an awesome tattoo?
Ann McDonald, 60, proves that you don't need hair to look great. The Edinburgh grandmother suffers from alopecia and, as a result, has been completely bald for the past three years, the Daily Mail reported.
The hair loss initially hit McDonald hard. "I was getting more and more depressed because I didn't have any hair," she told SWNS. "I felt so ugly with a bald head and sometimes I would just lie in bed and cry."
McDonald experimented with wigs and hats, but says they were "no good." She came up with the perfect solution, though, when she stumbled across an online photo of a woman with a full-head tattoo.
"I realized that's what I wanted," said McDonald, who noted she had been toying with the idea of getting some kind of tattoo for a while. Three tattoo shops turned McDonald away, she said, but she ultimately ended up working with tattoo artist Pete Gillespie, who owns a tattoo shop in the town of Dalkeith. It took Gillespie a total of 12 hours to etch the intricate black-ink design onto McDonald's scalp.
The tat cost a cool £720 -- about $1,159 -- and McDonald says it was "worth every penny."
Not only does she have the loving support of her husband and five children, she says that her coworkers think the tattoo is "fantastic."
"I feel so much happier," she told SWNS. "It feels so much better than wearing a wig. I'm not too fussed what people in the street think as long as I'm happy."
Related
Before You Go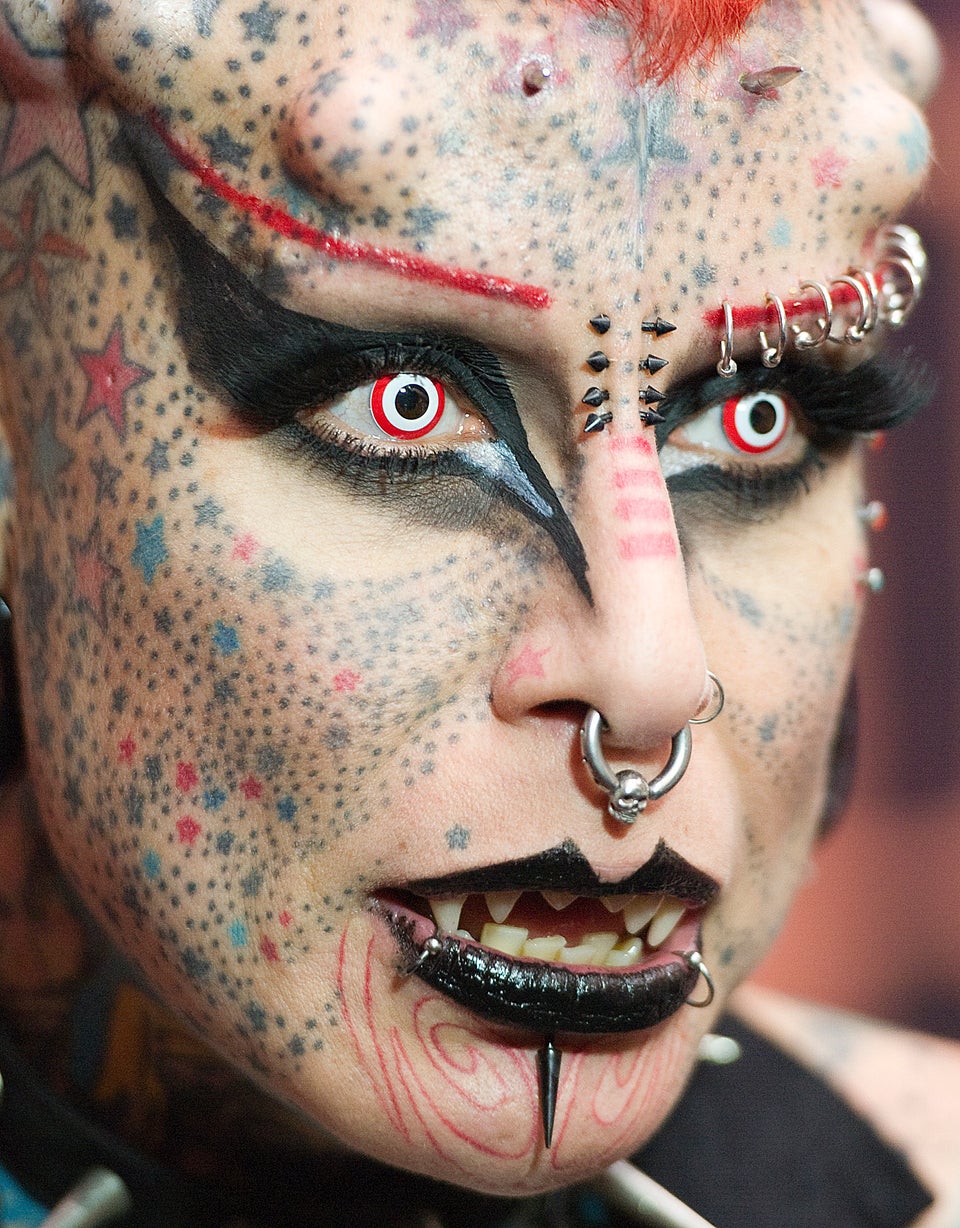 The Craziest Tattoos We've Seen
Popular in the Community