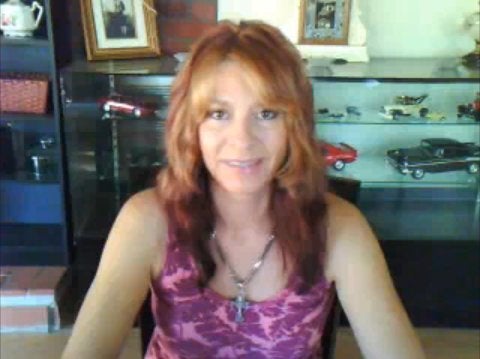 Two weeks ago, Ann Minch of Red Bluff, Calif. announced in a YouTube video that she'd launched a one-woman "Debtors' Revolt" and would refuse to pay off her credit card balance after an unfair interest-rate hike. Now, after her video made a huge splash, Bank of America has agreed to reduce her rate.
Minch said in a video posted Saturday that a Bank of America executive contacted her on Friday.
"He asked me to talk a little about my personal financial situation so we can negotiate some kind of agreement in regard to my existing credit card account," she said. The executive "tried to get me to agree to 16.99 percent and I said, 'No, nope, I believe because you guys are getting your money from the Fed at zero percent interest... that 12.99 percent is a more than generous profit margin for you guys.' So he did finally agree to that and he also agreed to send me that in writing."
A Bank of America spokeswoman confirmed to the Huffington Post that Bank of America got in touch with Minch, and, "based on additional information we received about her situation, we reached a mutually agreeable resolution." Citing customer privacy, the spokeswoman declined to provide details. Minch said she'd send the Huffington Post the confirmation letter as soon as she gets it. (Her rate had been 12.99 percent for a long time before it shot up this year.)
Minch's first video has been viewed over 240,000 times. After the Huffington Post featured the 46-year-old stepmother of two in a story, she found herself inundated with media requests from the likes of NBC, CBS, Fox News and also a local reporter.
Minch said the Bank of America executive was very polite and didn't bring up her video, in which she called Bank of America executives "evil, thieving bastards."
It's a sentiment that resonated with HuffPost readers, who flooded this reporter's email account with over 200 letters of praise for Minch and stories of credit card malfeasance. (To all who wrote in -- I'm reading through every letter and will have a follow-up soon!)
Assuming the rate is reduced -- Minch said her online statement from over the weekend didn't reflect the deal -- she will now pay off her credit card balance, which stood at $5,943.34 last week. In her latest video, she encourages others to keep the faith.
"Just because my personal account situation has apparently been resolved, which is a small victory for this debtors' revolt movement, we still have a war to fight," she said.
Here's Minch's victory lap vid:
Related
Popular in the Community