On Tuesday, Melania & Donald Trump hosted a "birthday celebration" at their Trump Tower home for Ann Romney. The Women For Romney event required a $1,000 per person contribution to Mitt Romney's presidential campaign.
The Huffington Post did not attend the gathering, which reportedly netted more than $600,000 for the Romney campaign, but we stood outside the building and spoke to many of the attendees. Trump is famously skeptical of President Barack Obama's citizenship, despite ample evidence, including a birth certificate, proving he was born in the United States. So one of the questions we posed to people heading into the fundraiser was simply: Do you agree with Trump that questions remain about Obama's citizenship? We expected the question to be laughed off.
Watch the video above to see the answers we received. (Video produced by Hunter Stuart)
Ryan Grim contributed to this report.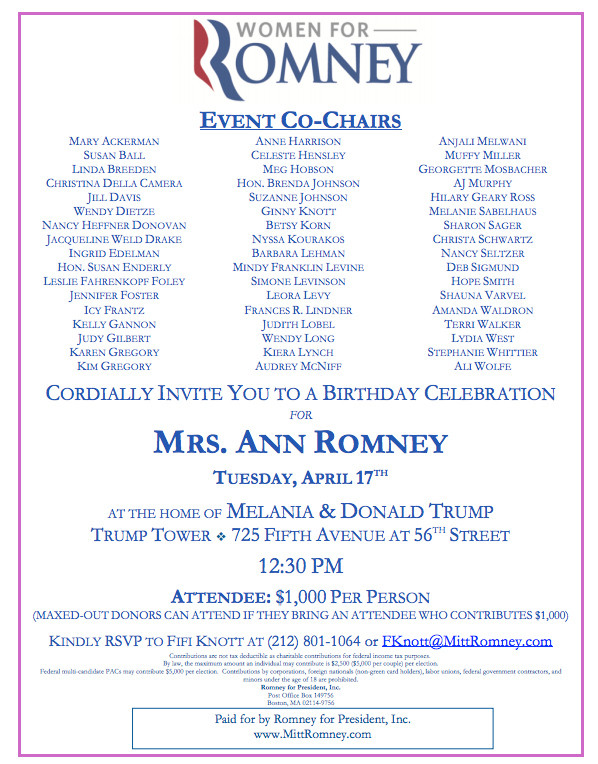 Popular in the Community