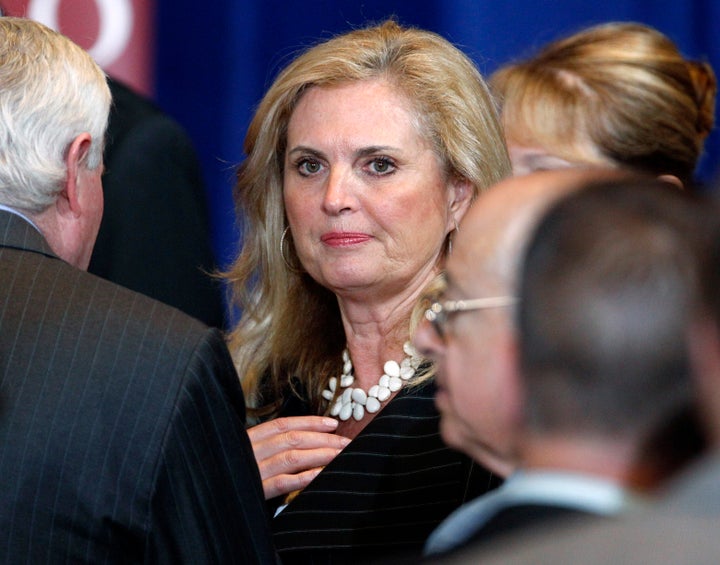 Ann Romney opened up about her battle with breast cancer, saying the disease made her "see others in a different light." She spoke in a surprisingly candid interview Thursday with America's Radio News Network.
Romney was diagnosed with cancer in January 2009. Her husband, presumptive Republican presidential nominee Mitt Romney, "was with me when I got my diagnosis of MS, and then he was with me again when I got the call that my results were back, and that I did have cancer," Ann Romney said. "You just fight these battles. ... Listen, you don't fight them alone, you fight them with friends and family."
Tragically for Romney, cancer had already played a big role in her life.
"I lost my mother from ovarian cancer, I lost my grandmother from ovarian cancer, I lost my great grandmother from breast cancer," she said. "It's been a long line of cancer, women that have death with cancer in their lives."
Romney praised U.S. breast cancer research and emphasized the importance of early diagnosis.
When asked whether she worries about cancer returning, she admitted to holding her breath for every screening. Still, she said she celebrated each day.
"Life is an interesting game," she said. "Sometimes you just deal with the cards that are dealt you. And you just go on. You just push forward."
She said she was overwhelmed by the immense love and support she felt while struggling with the illness. "You'll find out how wonderful people are, and how generous people are, and how caring people are, and how we all belong to this race of humanity," she said. "For me, it's opened my heart up and made me see others in a different light."
Romney called the diagnosis a "blessing" for what it taught her. She said coping with difficult situations is an unavoidable part of life.
"We all will be dealt a challenge," she said. "We can't escape life without facing these."