 FINDLAY, Ohio -- Ann Romney fired back Wednesday at critics who have accused husband Mitt Romney of being out of touch with average Americans, saying her own bout with multiple sclerosis taught the family what it means to suffer and lose hope.
"When people say that we've led a charmed life and we don't relate to people that are having trouble, I want to remind you that I've been in a very dark place, and I know what it is like to have no hope," Mrs. Romney said at a rally for women supporting her husband, the Republican presidential candidate, at the University of Findlay in Ohio. "So believe me when I tell you these words: We are there for you because we know what it feels like."
She also made an impassioned plea to women.
"Women, you need to wake up," she said. "Mitt will be there for you, he will stand up for you, he will hear your voices, he knows how to fix an economy, he's a can-do kind of guy, he's a turnaround guy."
On Monday, former Secretary of State Madeleine Albright shared her feelings on Romney's trouble with the fairer sex in stark terms. "I can't understand why any woman would want to vote for Mitt Romney, except maybe Mrs. Romney," she said in an interview with The Huffington Post.
Democrats attending their party's national convention this week in Charlotte, N.C., have repeatedly accused the wealthy Romney of a remoteness from the problems facing ordinary Americans. That critique is one of the primary arguments Democrats have used to criticize Romney and support the re-election efforts of President Barack Obama.
"My husband was getting demonized, lied about, and now, you know, we're really getting it, as you know," Mrs. Romney said.
She described her struggle with the disease, which coincided with her family's move to Utah so her husband could oversee preparations for the 2002 Winter Olympics there. She said she lost the use of her right side and had problems getting out of bed, but said that despite initial second thoughts the move turned out well.
"Sometimes when you take a risk like that and you just go and do what you know is the right thing to do, sometimes God looks over you," she said.
Mrs. Romney has been in remission for years.
Before You Go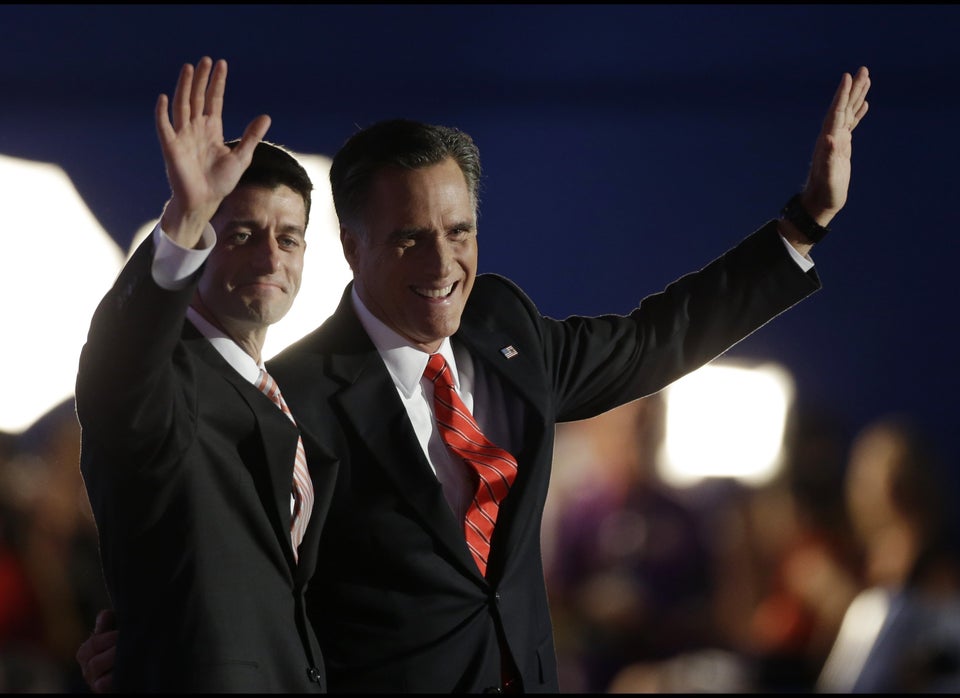 Republican National Convention 2012
Popular in the Community