Ann Romney, wife of 2012 Republican presidential hopeful Mitt Romney, talked about her husband's loss and her sons' political prospects Thursday on CBS This Morning.
In her first solo interview since the 2012 election, Romney said she had "no regrets" about Mitt's presidential run. She also looked ahead to 2016 and revealed who the Romneys would like to see nab the Republican nomination.
"Mitt and I are partial to Paul Ryan, but we don't even know if he's going to run," Romney said.
"Chris is a great guy, and it's all good," Romney said. "We have no bitterness toward anyone."
When asked if she'd support her sons entering the political realm, Romney said she'd "really have to think about it."
"It's a very different environment right now, and I think that's a sad commentary," Romney said.
Before You Go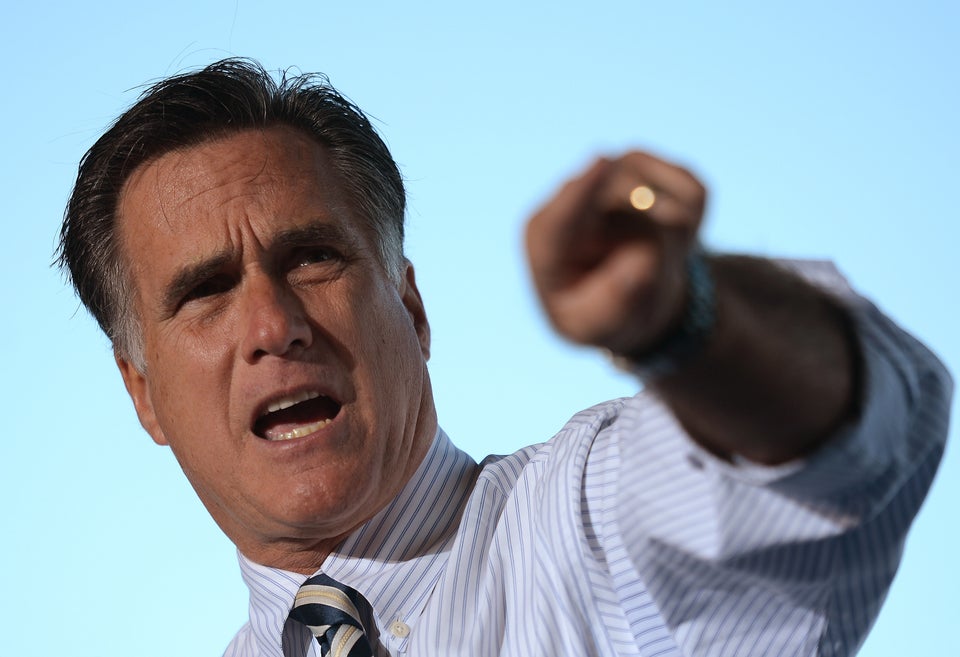 Mitt Romney Pointing Fingers
Popular in the Community