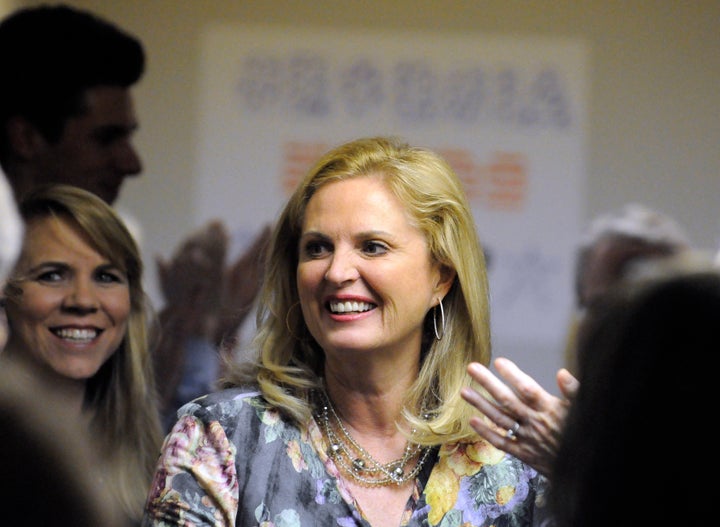 WASHINGTON -- Newt Gingrich may have called it an "inexcusable" thing to say, but Robert De Niro's joke about America not being "ready for a white First Lady" is drawing laughs from at least one of the women hoping to fill that White House role: Ann Romney.
"I laughed," Romney said in a Thursday interview on CNN with Piers Morgan. "You know what, I took it for what it was: a joke. And you know, again, we take everything so seriously. We have to be so correct and everyone's got to apologize, and I can say, you know what, I can laugh at it."
"Callista Gingrich. Karen Santorum. Ann Romney. Now do you really think our country is ready for a white First Lady?" De Niro asked. The crowd "roared" in response to De Niro's question, according to the White House pool report from that night, and De Niro responded, "Too soon, right?"
By Tuesday, Newt Gingrich was demanding that the president apologize on behalf of De Niro and said a comment like that "divides the country." But Ann Romney said people who are angry about De Niro's joke need to lighten up.
"We're all overreacting to so many things and making things so difficult, which means we have to watch every single word that comes out of our mouth. We can't be spontaneous, we can't be funny," she said.
Romney added, though, that De Niro should know better than to mix politics and humor.
"I will tell you, in politics, the fastest way to get in trouble is to make a joke. So I think Robert De Niro has just learned that."
Calling all HuffPost superfans!
Sign up for membership to become a founding member and help shape HuffPost's next chapter