Ann Romney may have a little bit of fashion catch-up to play when it comes to potentially filling the shoes of our current FLOTUS, but she got off to a good start on Monday in Iowa, rocking -- are you ready? -- four different hot trends.
We never thought we'd say this, but it seems like Mrs. Romney has been taking a few style cues from Kim Kardashian, as she walked arm in arm with her husband onto the Spirit of Dubuque boat wearing a vivid pair of aqua jeans. (So hot right now!)
Rounding off Mrs. Romney's chic look were her brightly colored statement necklace and her stack of bracelets -- dare we call it an "arm party"?
Check out the pics of Mrs. Romney's outfit below.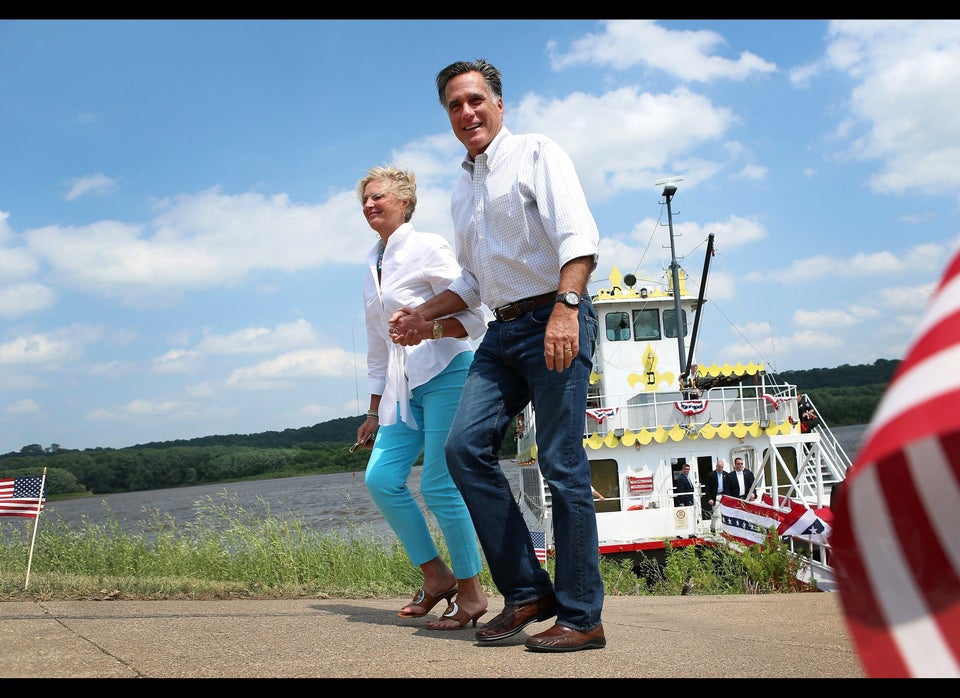 Ann Romney Tries The Trends
Popular in the Community