We appreciate Ann Taylor LOFT's restraint when it comes to design (they're our go-to for simple, colorful tees). But the store tends to get a bit overexcited with the Photoshop, as we found while perusing the site this morning.
The company's latest Photoshop Fail? Sticking thumbs where they don't belong.
In the product shot for the Marisa Cargo Pants in White Cotton Poplin [ed. note: cargo pants are back in?], the model seems to have a stubbier-than-usual thumb sticking out of her pocket. Even more jarring is the shot for the Linen Twill Shorts, where the model appears to have a thumb emerge directly out of her arm, above the wrist.
We suppose the thumb incident is slightly less egregious... better to have too many limbs instead of too few, right? Right?
Check 'em out below... and, if you're not freaked out by a few misplaced fingers, do some AM online shopping at LOFT.com.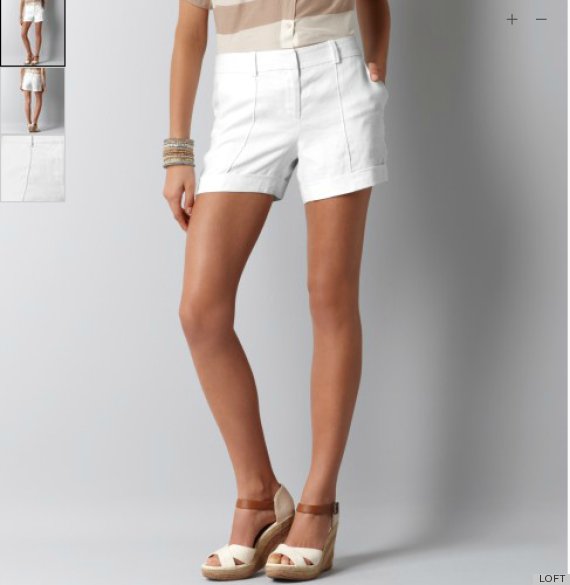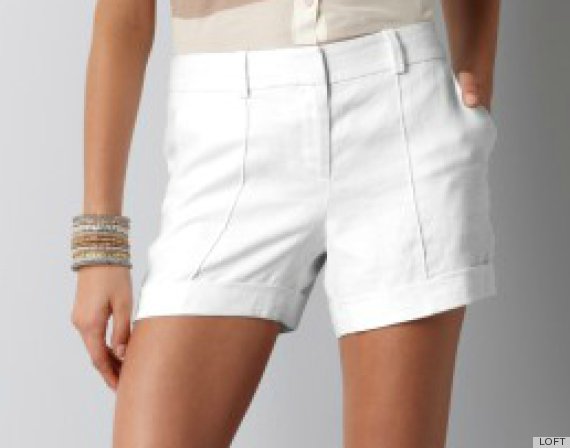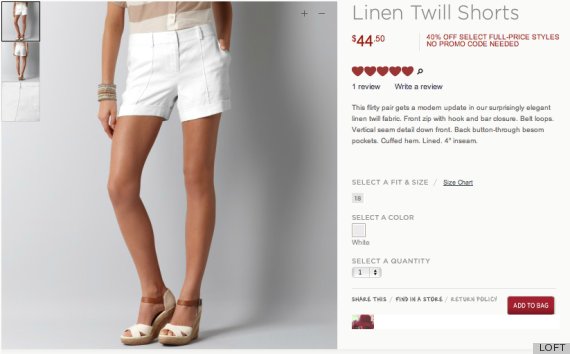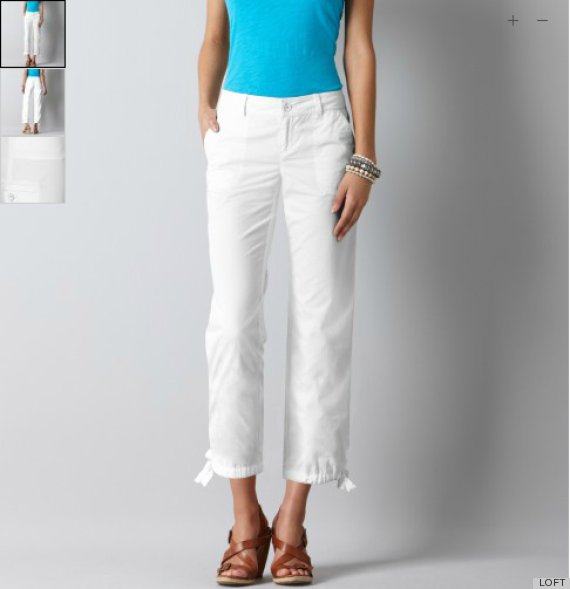 See more Photoshop Fails!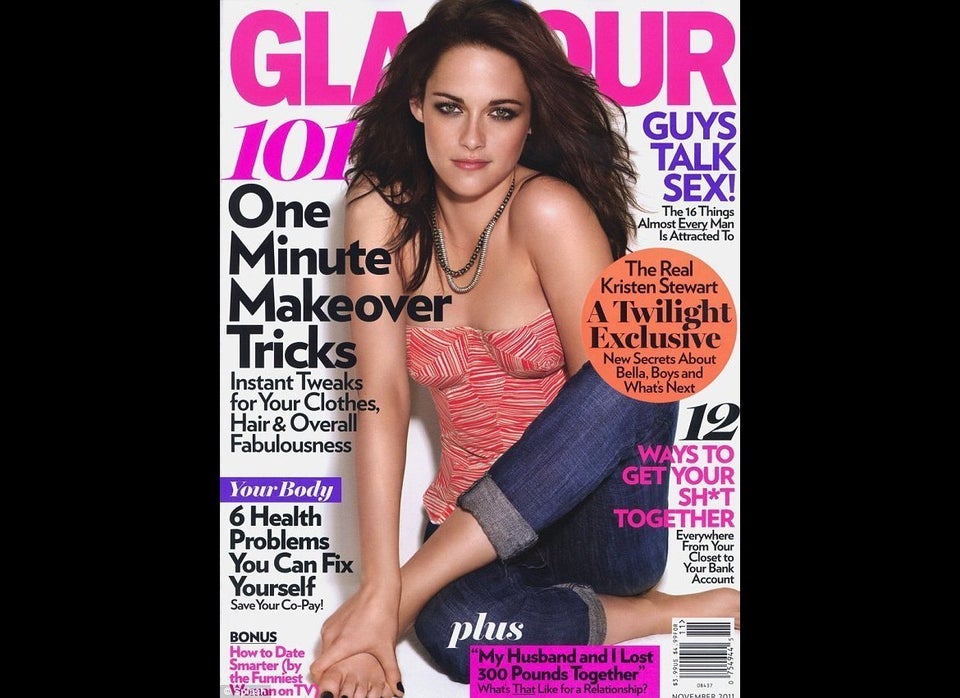 When Photoshop Goes Wrong...