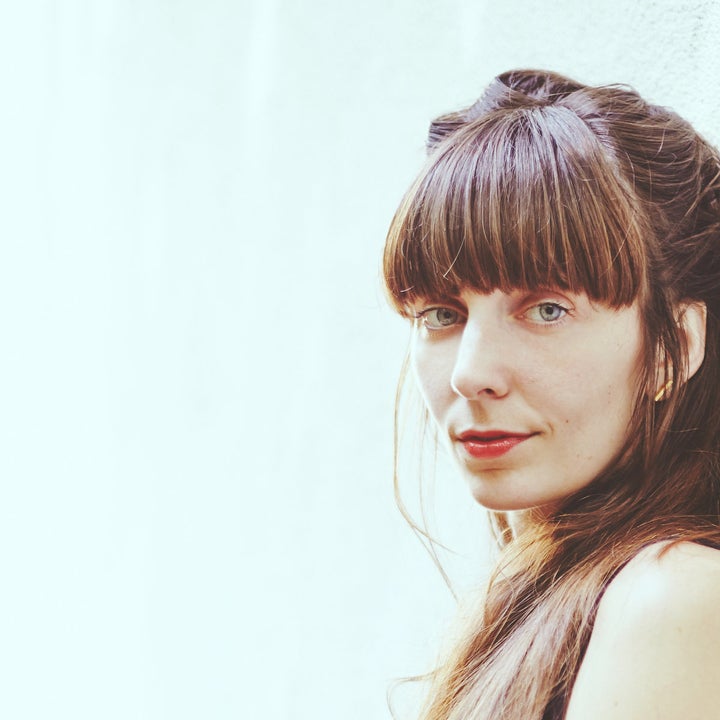 You're on a road trip, stopped for the evening in some small town you can't quite remember the name of. After walking for what feels like hours through darkened fields lined with skeletal tree silhouettes, you find a small dive bar. Inside, a song is playing ― one you don't recognize though it sounds strangely familiar. You wonder, perhaps, if you've heard it before, even in a dream, or if maybe you've got it wrong and you're dreaming right now. 
Singer-songwriter Anna Ash makes songs so eerily nostalgic they feel like classics you loved in a past life. Born and raised in rural Michigan, Ash grew up listening to Pasty Cline and Bonnie Raitt, whose expressive, lovesick voices clawed their way into her being. Ash currently lives in Los Angeles, which in part explains the surreal aftertaste her tunes leave behind, channeling the city's mix of authenticity and make-believe. The title track off her most recent album "Floodlights" talks about the peculiar experience of living in LA.
Specifically, she talks about getting lost while driving and winding up on a movie set. "It was the first time I felt comfortable referencing LA as a city and feeling what it's like to be there," Ash said. "I realized, oh, the surreal nature of Los Angeles can destroy you if you want it to destroy you. But if you are strong enough to love it for all its strangeness, it's a really special place."
"Floodlights" mirrors the strange deja vu of being in a city that's at once real and illusory. "I know it's not the end, I know it's not the start, I know it's not the time to cry," Ash sings in a voice so old-soul knowing its almost shaman-like. "It ain't going to kill you to sleep alone once in a while."
Ash started singing in college, first studying classical voice before veering into jazz on a teacher's suggestion. Since she began writing and performing her music, one of the main struggles has been unlearning what she'd been taught. "It took a lot to think less when I sing," she said. "To fully let the song be whatever it is." For her current album, Ash was most concerned with using her voice as a vehicle for the lyrics and the emotion they convey.
"My question is ―- how do I serve this tune? How do I give it what it deserves?"
For the most part, Ash writes love songs, plain and simple. Perhaps one aspect of their strange familiarity stems from the universal vulnerability she taps into with her lyrics. "Wanna tell you how it is now, tell you how it's gonna be," she sings on "Let Me Love You," in a witchy soprano that feels like a little voice whispering advice from another realm. "Wish I could tell you that it works out. It works out with you and me. But you won't let me love you how I want to."
Although romance is clearly the main drag of Ash's music, she's recently become interested in another, far less widespread, theme ― class. "We don't hear people directly talking about money in their songs," Ash said. "Especially in the indie rock zone. It's just never a lyric."
For the musician, money is a pressing issue, one that will determine how long she can pursue music to the degree that she has thus far. "I still don't make a living off of music," Ash explained. She normally spends days working in the studio and nights waiting tables. "I'm not trying not to be like, woe is me, I wait tables and come from a poor family. It's just pretty intense to be working in a creative field where there are so few voices talking about money and what it's like to be poor."
Ash compares the lack of socio-economic diversity expressed in indie and folk music to other genres, like country or hip-hop. It's true, rap songs often reference the hardship experienced growing up in rough neighborhoods, plagued by violence and poverty.
"We ain't doing crime for the sake of doing crime, we movin' dimes cause we ain't doin' fine," Jay Z raps in "Say Hello." And in country or roots rock, working class struggles are a universal point of commiseration. Take "Factory," by Bruce Springsteen, for example. "I see my daddy walking through them factory gates in the rain. Factory takes his hearing, factory gives him life. The working, the working, just the working life."
Ash wants middle and lower class musicians to feel like a musical career is a possibility. For that to happen, the next generation needs to hear their voices, their lyrics and their stories. "There is an entire voice of people that we don't get to hear. That void is so intimidating and so overwhelming, for most folks who are like, man, I want to be in a rock band but I don't know anybody in a rock band who has ever made it."
When asked what changes she'd like to see in the future, Ash answers with the sort of raw frankness she channels into her lyrics. "I don't know what the solution is because I also don't know if I'll be able to keep doing what I'm doing financially," she sighed. "I don't have that many examples of people who came from middle class families and were able to make it."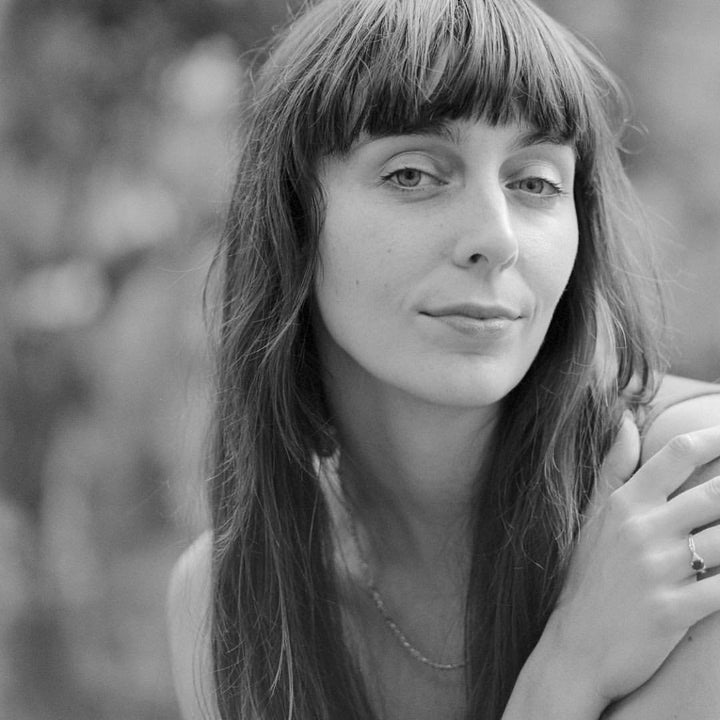 REAL LIFE. REAL NEWS. REAL VOICES.
Help us tell more of the stories that matter from voices that too often remain unheard.
BEFORE YOU GO
PHOTO GALLERY
MTV VMAs Red Carpet 2016