Anna Beninati, the Colorado State University freshman that lost her legs while trying to jump onto a moving train in Longmont that was headed to Fort Collins, got a chance to thank her rescuers on Saturday at the Longmont Fire Awards Ceremony, according to Fox31. It was her first time returning to Longmont since the tragic accident that cost Beninati both of her legs.
"I never would have made it this far if it weren't for these guys," Beninati said at the award ceremony as she personally handed out awards to all the first responders as well as Nicole Crowley and Katy Poiry -- two Longmont United Hospital employees who just happened to be stopped at the train crossing near the scene of the accident and ran over to help, Longmont Times-Call reports.
According to 7News, along with the award, each of the rescuers were also given a special gift: an autographed photo of the determined Beninati doing adaptive skiing.
When the accident occurred in September 2011, Beninati was 17-years-old. One of her friends had already jumped onto the train and she witnessed a second friend miss the jump, fall and suffer only minor abrasions. In the video above from the Times-Call, when Beninati watched her second friend miss the train and fall, she recalls thinking, "Something tells me that I shouldn't start running right now. But I went for it anyway." Beninati tried to hop aboard the moving freight train, but didn't make it, her legs slipped underneath instead -- the train crushed and severed both of her legs near the knees down, The Denver Post reported in 2011.
"The next thing I knew, I was watching my legs get crushed by the coal cars," Beninati describes in the video above. Beninati remained conscious throughout the accident, she says, "I witnessed the whole entire thing. I have vivid memory of the entire thing." At the time of the Fire Awards Ceremony, Beninati has had 11 surgeries on her legs.
An image of Beninati in the hospital after the accident with friends, from left, Sean Halla, Charlie Hamilton and Micauley Ayraud: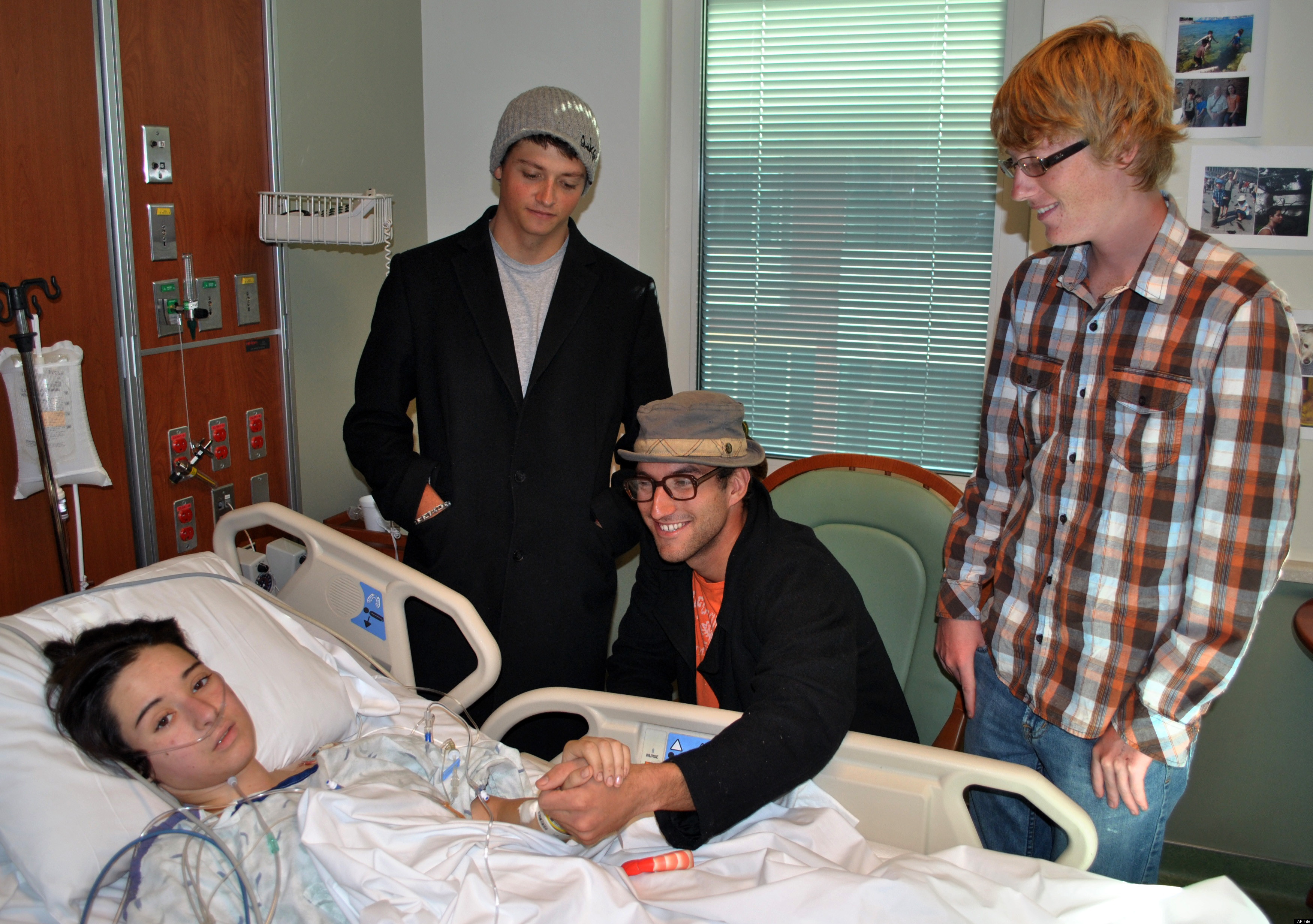 Calling all HuffPost superfans!
Sign up for membership to become a founding member and help shape HuffPost's next chapter