We recently chatted with Anna about her "aca-awesome" career, the secret talent she's kept hidden all these years and her least favorite summer trend.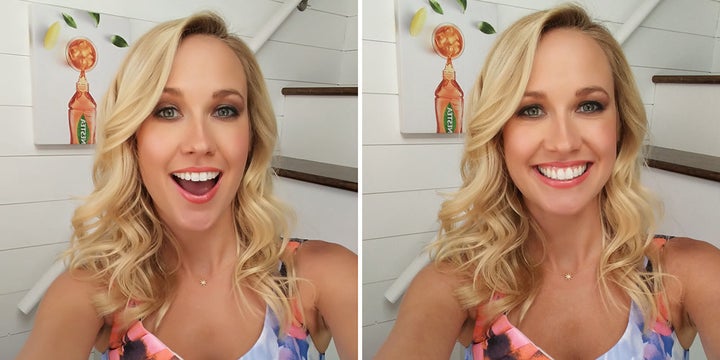 You recently wrapped filming on "Pitch Perfect 3." What can fans expect from the third installment?
Fans can expect a lot of singing, a lot of dancing, and, to be honest, this is the most action-packed of the movies that we've shot. There's a lot of stunt work. We're running, we're jumping off of boats ... I mean, I can't give anything else away, but it's pretty crazy.
So it's like "Pitch Perfect," but "Mission: Impossible" edition?
Kind of! We were all sitting there, going, "Remember when we shot the first one?" We were wearing these little airline stewardess outfits and going to sing in basements in weird places in Baton Rouge, Louisiana, where we shot it. Now they built a YACHT. There could be some explosions. Something to look forward to!
This is a big week for you, because "Unbreakable Kimmy Schmidt" hits Netflix this weekend. Your character in the show has been described as both "majestic" and "terrifying" — what's it like playing a nefarious Manhattan mom?
I love Deirdre Robespierre. She is like no one I've ever played. I know I play a lot of uptight, kind of bitchy characters, but Deirdre ... she's panicking inside. Sometimes her panic and fear spills out of her, but then she completely recovers. It's the most fun I've ever had, and I think that it's because it's so well-written. The character was already on the page, and I just knew her. I knew who that person was. I had friends whose moms were like that, so I could draw from that. She's the most fun to play. I love her. She's crazy, and I love playing crazy.
We're so excited about the latest season!
It's going to be so good. I'm so happy to be a part of it. It was one of my favorite shows for the first season, so when they asked me to be in the second, I was like, "Oh, God, this is great!"
What's the environment like on set?
It's really creative and really comedic. The first time that I shot one of the scenes in one of my first episodes, Tina kept going, "Go bigger! Go bigger!" And I was like "Bigger?" And she was like, "Yeah! You can't do anything wrong." That's the best direction that you can get as an actor, because you're just limitless. The options are limitless. You can be totally free and totally crazy. And they used some of my biggest takes! They really know what they're doing over there ― it's really really fun.
What's your favorite word to put "aca-" in front of?
My favorite word to put "aca" in front of has to be "awesome." Aca-awesome. Because that's aca-awesome! 
What's one thing your fans might not know about you?
I can make an awesome ― an *aca-awesome* trumpet sound with my mouth. I got to do it in "Pitch Perfect 3" and I hope it makes it in there.
Which summer fashion trend do you think is highly overrated?
I don't know if it's overrated, but I kind of feel like it makes no sense. It's those shirts that are kind of long sleeved yet there are holes in just the shoulders. So if your shoulders are getting really hot, they get, like, a breeze? I'm just kind of confused by them.
REAL LIFE. REAL NEWS. REAL VOICES.
Help us tell more of the stories that matter from voices that too often remain unheard.
BEFORE YOU GO