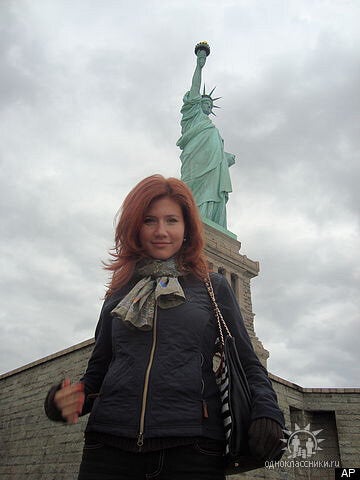 While plenty of people who knew those involved in the alleged Russian spy ring operating in the U.S. claimed to be shocked by the arrests, when it comes to the bombshell of the bunch, Anna Chapman, one person says he wasn't surprised at all: her ex-husband.
In a tell-all interview with the Daily Telegraph, Alex Chapman, whose name Anna decided to keep, reveals such things as how the couple met and what her father, who Alex says was a former KGB agent, was like.
Chapman, who is English and was married to Anna for four years, from 2002 to 2006, told the Telegraph: "Whether or not she's a spy, who can say, but when I read about her being arrested it wasn't that much of a surprise to be honest."
And yet, Chapman, who has since hired a publicist named Max Clifford to deal with the interest in his story, said through Clifford that he had spoken with Anna Friday and that she had told him she had done nothing wrong, according to CBS.
As for Anna's father, Vasily Kushchenko, a Russian diplomat who still works for the foreign ministry according to the Guardian, Chapman says he had a "huge influence' on her and was a "scary" man.
"Her father controlled everything in her life," Chapman told the Telegraph. "I felt she would have done anything for her dad."
Chapman says he was visited by agents from Britain's MI5 following Anna's arrest this week in New York.
Popular in the Community