Anna Faris opens up about life in the spotlight with ex Chris Pratt in her new memoir, Unqualified, including those cheating rumors involving him and Jennifer Lawrence.
Rumors started circulating about Pratt and his "Passengers" co-star while they were filming together back in 2015. At the time, Faris called the gossip "weirdly stinging" for the couple, whose relationship had previously been quite private. But in her book, she admits she had been warned.
"Before they met in person, my publicist, out of the blue, pulled me aside. 'Anna, listen there are going to be paparazzi all over them,' she said," Faris wrote, per an excerpt obtained by Us Weekly. "'There are going to be shots of them laughing together on their way to set. There are going to be stories circulating, and you have to brace yourself for this.'"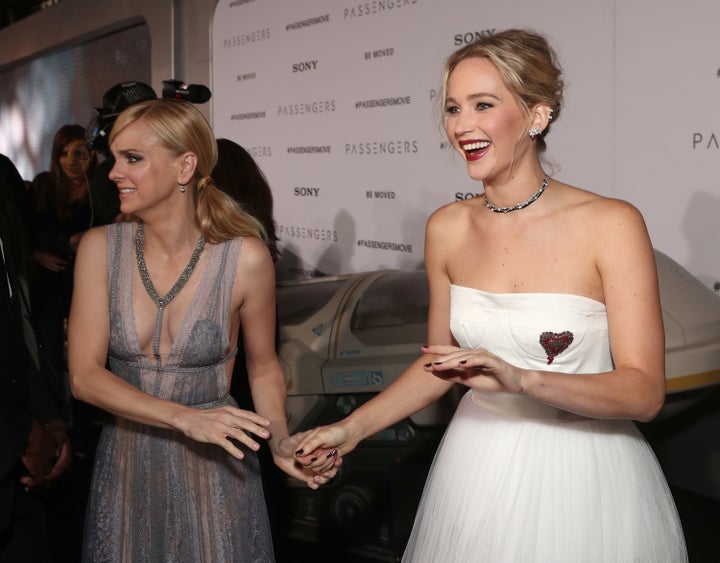 "Jennifer and I really are friendly, and she was apologetic even though she didn't need to be, because she hadn't done anything wrong," Faris wrote.
Still, Lawrence felt awkward herself about the on-screen romance with Pratt in "Passengers," which just so happened to include her first sex scene.
"I had my first real sex scene a couple weeks ago, and it was really bizarre. It was really weird," she told Vanity Fair in 2015. "It was going to be my first time kissing a married man, and guilt is the worst feeling in your stomach. And I knew it was my job, but I couldn't tell my stomach that."
"If I feel twinges of [jealousy], I try hard to befriend them and compliment them and love them ... because 95 percent of the time, it's hard to have jealous or catty feelings toward someone you really like," she wrote.