Let's raise a toast to Anna Kendrick, who got drunk while shooting her new movie "Drinking Buddies."
During a scene at the bar, they gave me fake beer, but then during a scene where I'm playing cards with Jake, they gave me real beer, and I didn't realize it! And so every time I lost, I was pounding beer, and I didn't realize it was real until halfway through the take. I was like, I'm super drunk right now! And so as soon as the take was over, I had to announce to everybody that I was drunk at work. I was horrified by the idea that I was going to be the next troublesome star who got drunk and started flipping over tables or whatever. I just tried to sit quietly until I sobered up.
Kendrick's tipsy behavior was not lost on Johnson. "Anna is one of the bigger lightweights I've ever been around," he told The Daily Beast in March. "She chugged a real beer thinking it was nonalcoholic, and got drunk instantly."
As Wilde was quick to point out, however, the booze was part of the film's very fabric. "The reason we wanted to drink the beer wasn't to loosen up, it was because we were working within this very specific world in the film -- the craft-beer world of Chicago -- so we wanted to be able to improvise accordingly," Wilde said in a separate interview with The Daily Beast.
To that end, Kendrick's performance in "Drinking Buddies" is one of her best yet -- and not just because of one boozy scene. Fans can see for themselves when "Drinking Buddies" debuts in limited release on Aug. 23 (the film is also available on VOD). More from Kendrick can be found at Vulture.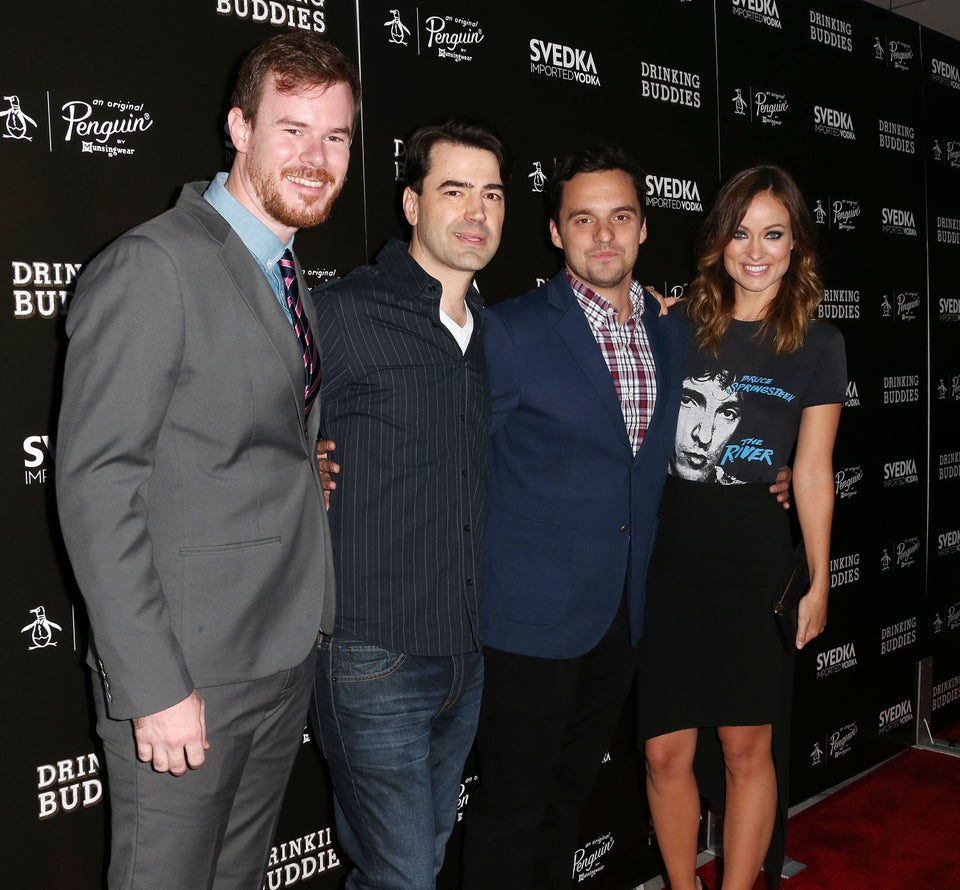 'Drinking Buddies' Photos
Popular in the Community