The actress, who has an affinity for sweatpants, cleaned up well for her cover shoot wearing a radiant embellished dress, minimal makeup and a sexy, tousled bed head.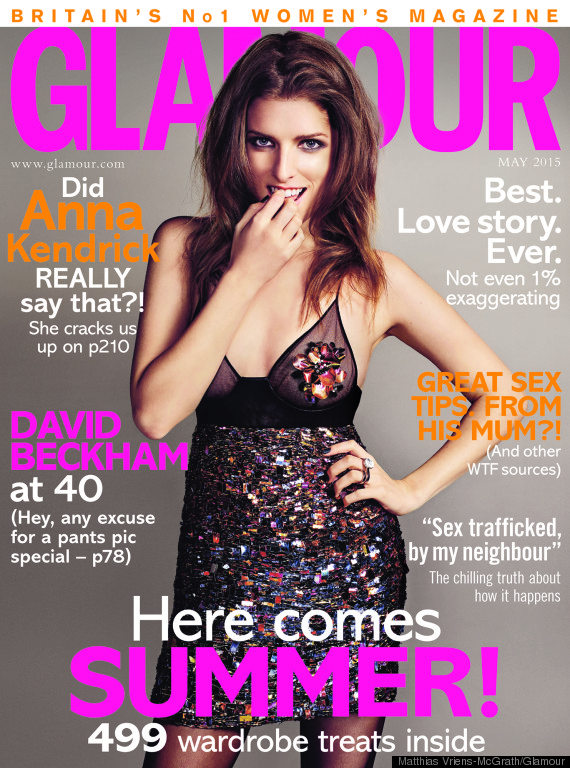 In the issue, the actress talks about everything from George Clooney to braving the red carpet to filming "Pitch Perfect 2." She also touches on her looming 30th birthday and her constant struggle to be seen as an adult: "I really like '50s-style dresses, but they make you look childish, and I don't want to look like one of those people trying to look like a little schoolgirl… I'm trying to give a message to the world that I am a grown up."
Kendrick also speaks to how she manages to stay out of the spotlight and dodge the paparazzi: "Part of it is because I'm dressed really boring in sweatpants and sneakers, so those pictures just don't sell," she told the glossy. She continued, "You need to be really styled – in the perfect leather jacket and little booties, and have your red lipstick and your coffee – and I haven't managed that yet. If I've got jeans on, it's a good day."
See the full shoot and interview in the May 2015 issue of GLAMOUR, on sale Thursday, April 2.