The actresses co-star in the upcoming movie "A Simple Favor." Directed by Paul Feig, it follows mommy blogger Stephanie (Kendrick), who investigates the disappearance of her best friend, the ultrachic and ultramysterious Emily (Lively). To promote the project, the "Gossip Girl" alum temporarily went dark on Instagram and now wears only insanely tailored suits to red carpets.
The leads share a "long, impulsive kiss" in the film, according to a recent Pride Source interview with Kendrick, who candidly discussed what it's like to lock lips with Mrs. Ryan Reynolds and opened up about her own same-sex experiences IRL.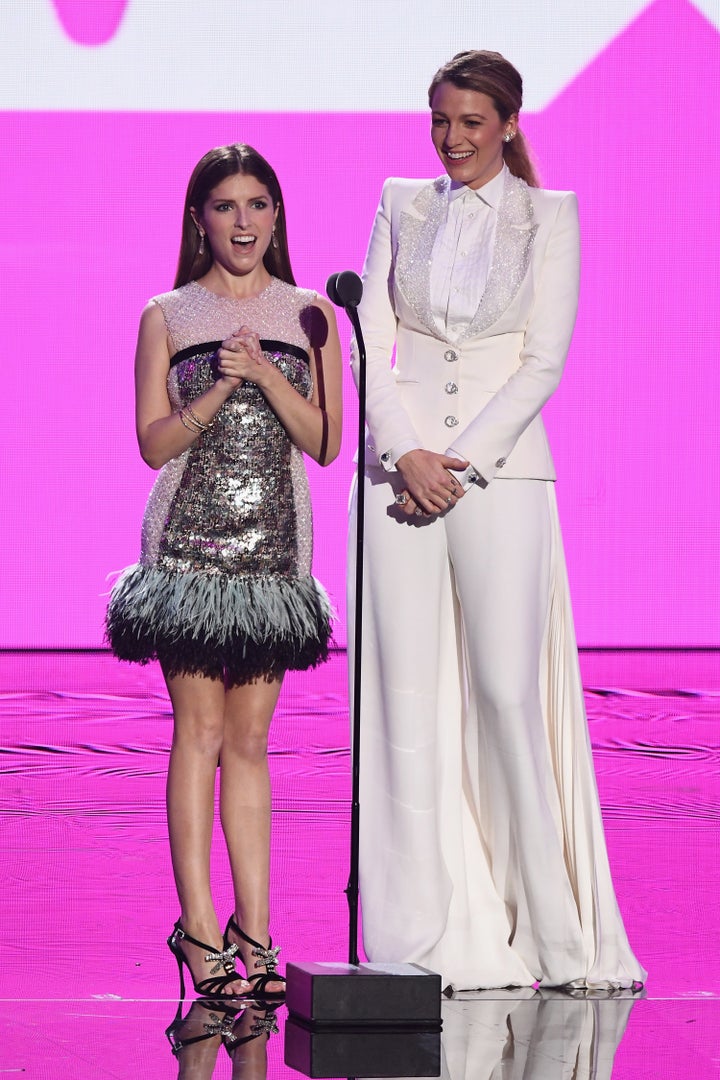 "I remember Blake and I both feeling like neither of us wanted to be the aggressor in the scene," the "Pitch Perfect" actress said of their onscreen kiss. "Blake was worried that she would come off as taking advantage of me in that scene because I'm in a very vulnerable place, and I was worried that I would come off like I wanted so much more, and that Blake is just kind of playing and Emily is very comfortable with the fluid aspects of her sexuality, whereas Stephanie has more of an emotional component to it."
Kendrick said they both struggled to strike the right tone on set for the key moment in the film, since her character is "completely in love with [Emily] in a way that she can't totally understand."
"Yeah, it was a fun day," she added.
Kendrick, who previously admitted to having a girl crush on Lively, said she found it refreshing in more ways than one to kiss another woman on set.
"I mean, all I'm ever thinking about in (kissing) scenes is, who has gum? Who has a mint? And I think Blake is probably the same because I've never experienced a guy, like, searching for a mint and searching for gum," she said. "So, we were the mintiest, freshest two people to have ever kissed in the history of America."
When asked if she's ever had "romantic" feelings for another woman when the cameras weren't rolling, Kendrick candidly revealed a same-sex experience with a friend when she was younger.
"There's somebody I'm still friends with, and when we met we kissed," she said. "This was after high school, and it was the first time I had kissed a girl where it wasn't just like, we're at a party and boys are watching! That horrible performance silliness. But I think I haven't had that emotional love for a lady, which isn't saying it could never happen to me."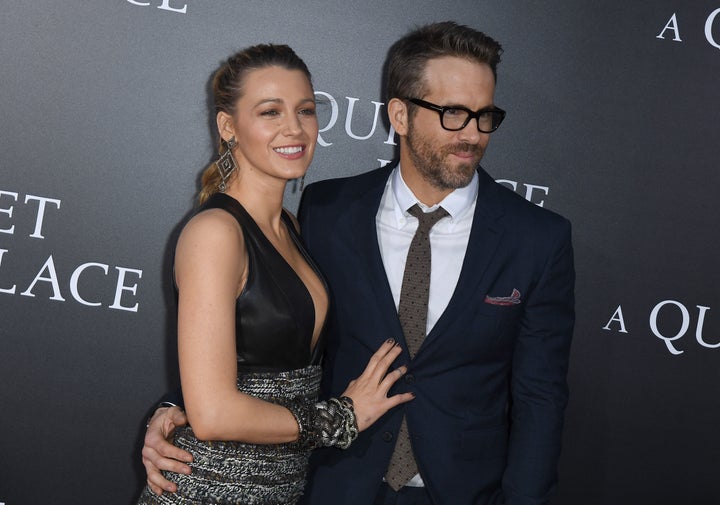 For the record, Lively seems pretty into it too, describing Kendrick as the "hotter, female(r) version of my husband" in a recent post on Instagram.
"They have a similar sense of humor, and they also both make everyone that they're around better at what they do," Lively told E! News. "You guys are both so good that people just, like, get on their A game."