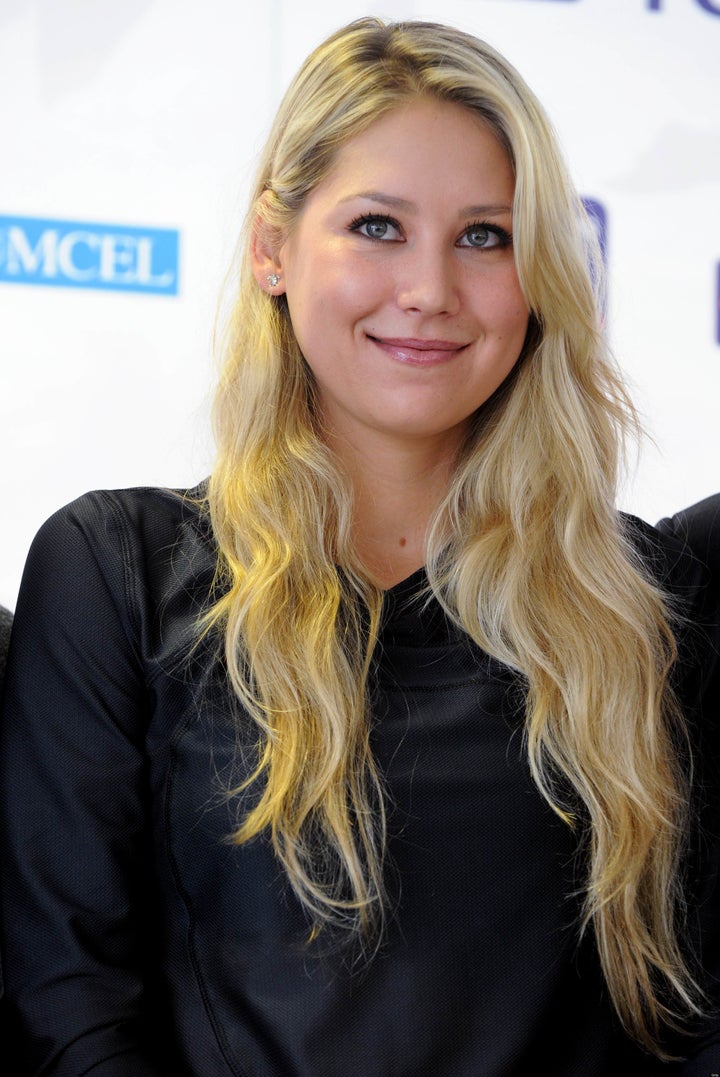 Anna Kournikova will soon be gracing network TV with her presence.
The blonde beauty will appear on NBC's "The Biggest Loser," giving tennis lessons to the reality show's contestants. According to an NBC press release, the episode will also include a "wild elimination challenge involving 175 tons of sand."
If the "Biggest Loser" participants are lucky, they will catch Kournikova in a better mood than she was earlier in the summer, when she reportedly exploded at a judge. Scroll down for the full press release from NBC.
UNIVERSAL CITY, Calif. - September 30, 2010 - Tennis sensation Anna Kournikova teaches the contestants how to play tennis, and the players face a wild elimination challenge involving 175 tons of sand on a lively episode of "The Biggest Loser" airing Tuesday, October 5 (8-10 p.m. ET) on NBC.

From sparks of drama in the house, an early and dramatic weigh-in and Kournikova's surprise visit, to an intense challenge and an especially inspiring "where are they now" segment with this week's eliminated contestant, it's an unforgettable episode of can't miss moments on "The Biggest Loser."

The week kicks off with one contestant expressing a wish to go home, which creates drama and tension in the house, while another group of players form a secret alliance. Trainer Bob Harper puts the contestants through a grueling workout, zeroing in on one player he thinks has shown him disrespect, and later, trainer Jillian Michaels tries to bring out the athlete in two contestants she thinks need extra attention.

Then the contestants are off to meet internationally renowned tennis star Anna Kournikova, a former #8 singles player and#1 ranked doubles player on the WTA tour. Showing that tennis can be a fun total body workout, Kournikova gives all of the players lessons before they compete in a tennis ball pop challenge that quickly becomes a battle of the sexes.

The players are later surprised by another early weigh-in, and those who fall below the yellow line face a wild elimination challenge. They'll have to search through four piles of sand weighing 175 tons to retrieve four brass rings. The two contestants who aren't successful in the sand challenge face elimination, and after the players cast their votes, another contestant is sent packing.

"The Biggest Loser" is a production of Reveille LLC, 25/7 Productions and 3Ball Productions. Ben Silverman (NBC's "The Office," "Ugly Betty"), Dave Broome ("A Model Life with Petra Nemcova," "Tsunami Aid: A Concert of Hope"), JD Roth ("Age of Love," "Beauty and the Geek"), Todd A. Nelson ("Unan1mous," "Beauty and the Geek"), Howard T. Owens ("MasterChef," "Buried Life") and Todd Lubin ("30 Days," "Nashville Star") serve as executive producers.
Related
Popular in the Community