Anna Marie Tendler said her dog, Petunia, was her "one and only" reason for living in the wake of her devastating divorce from comedian John Mulaney.
The artist, who was married to Mulaney for six years, penned an emotional essay about the life and death of her dog, who was also often featured in Mulaney's standup.
"Petunia and I moved to Connecticut in December 2020, in the wake of my severe mental health breakdown and what appeared to be the impending end of my marriage," Tendler wrote in her piece for Elle, published earlier this week. "We fused even more deeply together in an attuned and totally symbiotic relationship. She never let me out of her sight."
She added, "My mental health hinged wholly on my dog. When I was hospitalized for depression, self-harm, and severe suicidal ideation in the first two weeks of 2021, the doctors asked me to make a list of my reasons for living. Petunia was the one and only thing on that list."
Tendler described her canine companion as her "constant through marriage, four moves, graduate school, a career change (or two), a mental health crisis, a divorce, and finally a reinvention."
When Petunia was put down earlier this year after her heart disease progressed, Tendler said she cradled her dog in her arms, and Petunia died, but she continued to speak to her beloved canine after she had gone.
"I told her how grateful I was for her love and companionship," she wrote. "I promised her that I was okay and that I would be okay without her; crushed, lonely, but okay. I thanked her for staying with me — for guarding me — until I was strong enough to survive without her."
Mulaney and Tendler announced via separate statements that they were splitting in May 2021, just months after the comedian completed a stay in rehab for cocaine and alcohol abuse.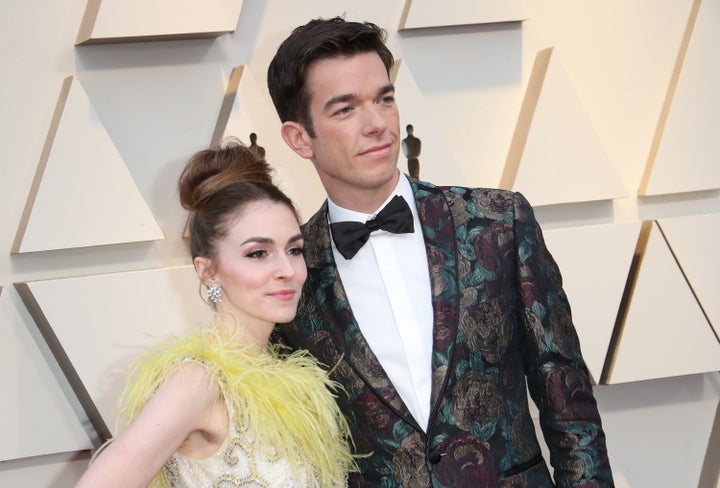 "I am heartbroken that John has decided to end our marriage," Tendler said in a statement to People magazine at the time. "I wish him support and success as he continues his recovery."
In September 2021, Mulaney announced that he and his new girlfriend, actor Olivia Munn, were expecting a baby. They welcomed their first child, a son, in November.
"Everything that has transpired has been totally shocking and I think surreal," she said then. "In a way, I feel like, well, it can only go up from here, because I reached the depth of where I could go."
Head to Elle to read the rest of Tendler's essay.
Popular in the Community