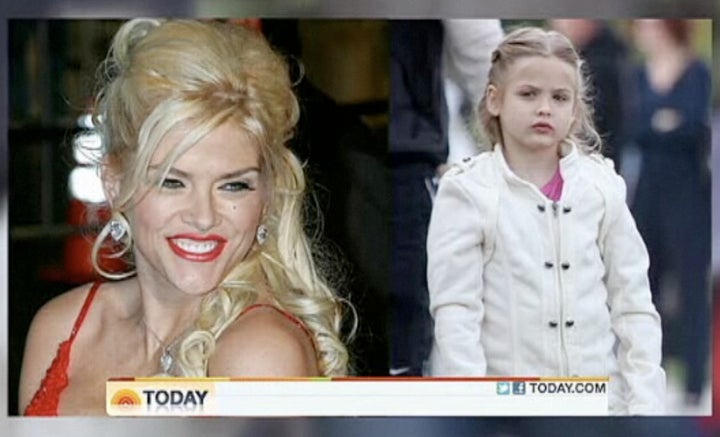 There's no question that Dannielynn -- who went through the death of her mother, brother and a laborious paternity battle in just the five years since she's been alive -- shares her mother's Southern Belle good looks, a notion that filled the segment. The Today Show called her the "spitting image" of Anna Nicole, noting Dannielynn had the same full lips and blonde hair, while also flashing back to an interview with father Larry Birkhead last year holding a sleeping Dannielynn.
"We don't see her nearly as much as you do other celebrity children, one of the reasons we travel back to Kentucky," Birkhead told the show in May 2010.
And there are apparently no plans for this to change.
"Larry said that he's been holding back on actually giving her a modeling career," commentator (and HuffPo Celebrity columnist) Rob Shuter informed audiences on the show. "Several people have approached Larry, he says, and asked if Dannielynn will become a very young model. He said he's not going to push into anything just yet."

Related
Popular in the Community