The stars of 'True Blood' appear naked and covered in blood on the cover of the new Rolling Stone, on newsstands Wednesday. The story is titled 'The Joy of Vampire Sex,' of which Stephen Moyer says:
"If we go from a base level, vampires create a hole in the neck where there wasn't one before. It's a de-virginization--breaking the hymen, creating blood and then drinking the virginal blood. And there's something sharp, the fang, which is probing and penetrating and moving into it. So that's pretty sexy. I think that makes vampires attractive." He laughs a little. "Plus, Robert Pattinson is just hot, right?"
And Anna (engaged to Moyer) talks about announcing her bisexuality:
"I'm not sure what the reaction was, but I'm glad I did it. There's such an impulse to turn it into a sensational thing, when what I was really hoping to say is that it's normal and not interesting. (smiles) I feel so lucky right now. Life is pretty great.
PHOTO: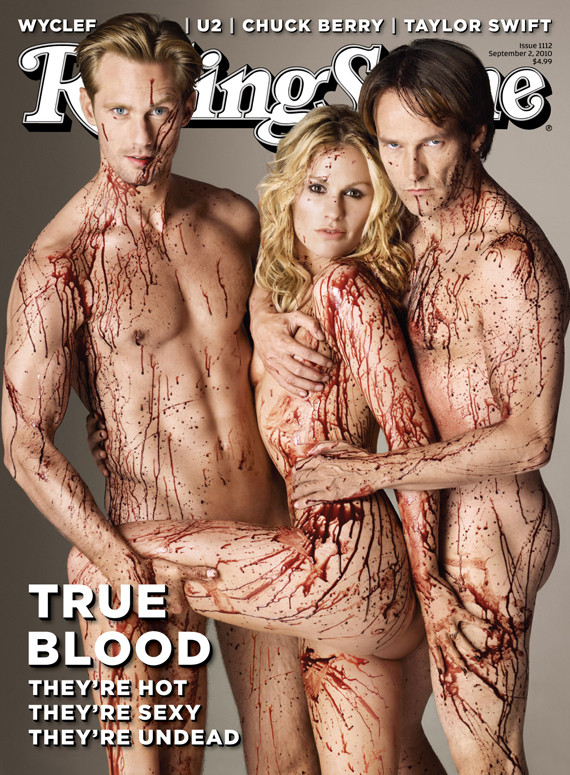 See a slide show of celebs who got naked on the cover of Rolling Stone here.
Popular in the Community