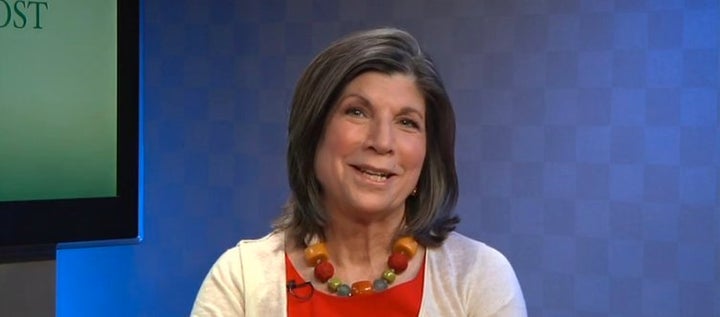 Mothers everywhere feel like they know Anna Quindlen. And they feel that Anna knows them. She was, in effect, a mom blogger before there was an Internet, writing about the joys and isolation of new motherhood in weekly installments in her "Life in the 30s" column for the New York Times.
Before that she had been one of the paper's best writers and one of its first rising-to-power women editors. Afterward she would go on to win a Pulitzer Prize as an op-ed writer and to pen six novels and a few books of simple, resonant wisdom. Threaded throughout is her worldview that being a woman, being a mother, changes the way you see just about everything. By sharing her own truths, she shaped and clarified ours.
And she is back to do it again, with a memoir bearing the make-you-smile title "Lots of Candles, Plenty of Cake." While most of her columns were from the trenches, this book is a look back with a widened lens -- and her message, as she prepares to turn 60, is that it just gets better (hence the cake).
She looks back on the insanity that has become "professionalized" motherhood, and thanks the "people who stepped in and forced me to abandon my inclination to meddle, micromanage and coddle," a list that includes "my children's father, who sat me down and told me in year two that I was going to create a little monster if I continued to act as though 'no' and 'I don't love you' were synonymous," and "the high school college counselor who told the junior class parents, to the sound of strangled gasping, that they were forbidden to go on college visits with their sons."
That does not mean she was perfect at stepping back. In fact, she admits, it was a struggle, which makes us love her more. And that doesn't mean that now that her children are grown, she doesn't still have her moments. "The cosmic questions," she writes, are "more cosmic, more critical, more terrifying. Who will they marry? What will they do with their professional lives? Will they have children and will those children thrive?"
But with a broadened lens, she assures us, comes heightened self-awareness and peace. "Having and raising my children made me better than myself," she writes, "but they did something else as well: they helped me learn to grow older."
And, as she makes clear, there's all that metaphorical cake.
Yes, everyone feels they know Anna through her words. I was also lucky enough to know her as an editor (without her support I would likely never have gotten my own job at the Times, and without her advice I would never have left there for the Huffington Post). At the Times she was an example to me that women could climb what had been a very male ladder. When she left to write novels, and "Life in the 30s," she was an example of how life isn't linear and success is how you define it. And when she roared back as an op-ed columnist, she was beloved by the younger women in the newsroom not only because she was a champion on the page, but because she had a couch in her 10th-floor office where we could hide during the exhausted early weeks of pregnancy when we weren't quite ready to share things with our bosses yet.
In "Plenty of Cake," Anna writes of a friend "who has always provided dispatches from the foreseeable future because her children are just a little bit older..." Anna has always provided those dispatches, those glimpses, for me.
These latest give me hope.
WATCH: My Interview With Anna Quindlen
To see another segment of our interview, in which Anna Quindlen discusses aging, click here.
Related