Vogue's Editor-In-Chief appears in the latest installment of the glossy's "73 Questions With" series, where she is asked everything from her guilty pleasure (watching "Homeland") to her least favorite word in fashion ("journey.") In true Wintour fashion, she answers every question succinctly and with just a touch of sass.
The video, which is mostly shot from behind that famous head of hair, serves not only as a rare peek into Wintour's brain, but as an equally rare tour of Vogue's New York offices.
Admittedly, our favorite parts are also the ones where the most shade is thrown. Like:
When she couldn't hear the question
When she just couldn't stand talking to Karlie Kloss anymore
When she revealed the reason she wears sunglasses
When she wants to know if the interview is over
When she admits which rumors about her are true
And when she refuses to take a selfie
We'll let you watch the whole LOL-worthy video for yourself above. Now, excuse us while we play the video on repeat all day.
Related
Before You Go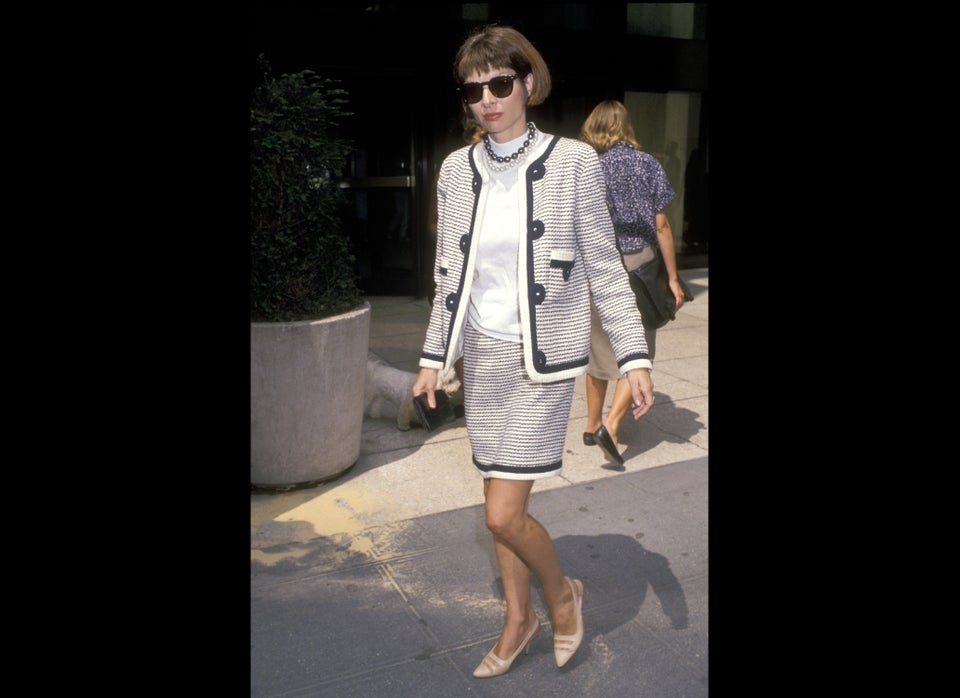 Anna Wintour Through The Years