Plenty of celebrities have adorably hopped on the ALS Ice Bucket Challenge bandwagon (we're looking at you, Ben Affleck,) but if there's one person we would have never thought in a million years would pour of ice water over her perfectly coiffed head, it's Anna Wintour.
And yet, much to our pleasant surprise, our favorite editor-in-chief-of-all-that-is-fashionable accepted the challenge. And in true Ms. Wintour multi-tasking fashion, had not one but two buckets poured over her head while being surrounded by an adorable brood of children and dogs.
And, just for kicks, check out fellow fashion icon Diane Von Furstenberg's awkward installment of the challenge below and tell us, which fashionista ice-bucketed best?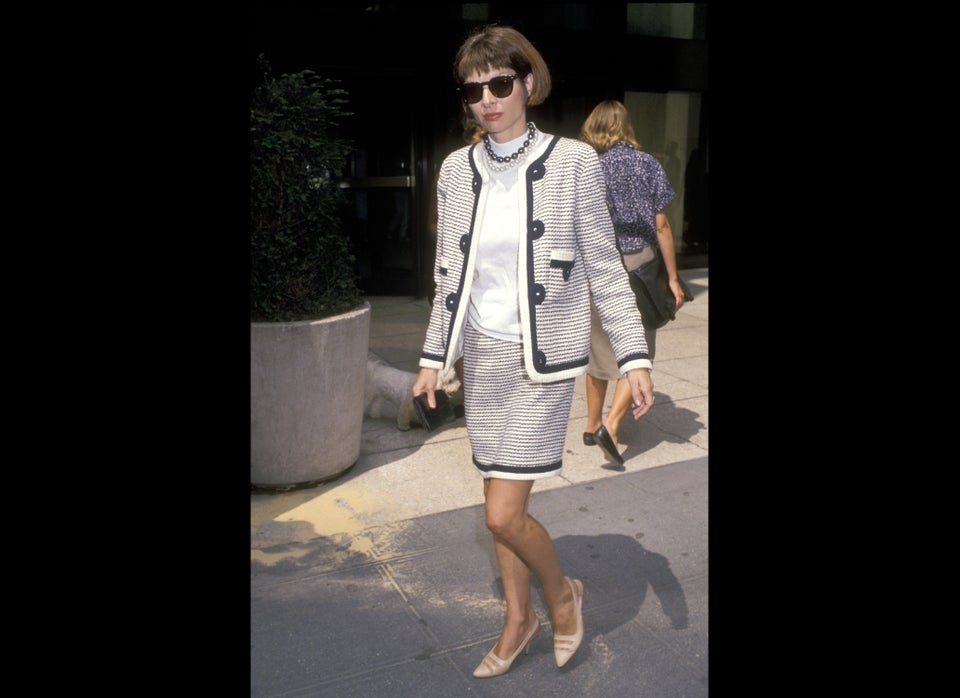 Anna Wintour Through The Years