We've always imagined having Anna Wintour for a mom would be something like this.
On Christmas Day, Wintour's daughter, Bee Shaffer, posted an Instagram pic of her presents all in a pile... leaning against the wall and piled on a chair. No festive tree?
Bee captioned the photo: "My mom threw out our tree before Christmas Day because 'it was too messy'"
Classic Anna. We should've known that a regular ol' tree with shedding bark and falling greenery wouldn't do for the perfectionist editor.
But at least we know Wintour does have a soft, tradition-loving side to her. Bee also posted a photo of her gifts, which included pajamas and a "Downton Abbey" mug, with the caption, "AW knows me well!!" We love a mom who gets her daughter PJs for Christmas... even if they are by Proenza Schouler.
She seems a lot scarier when she's in work mode...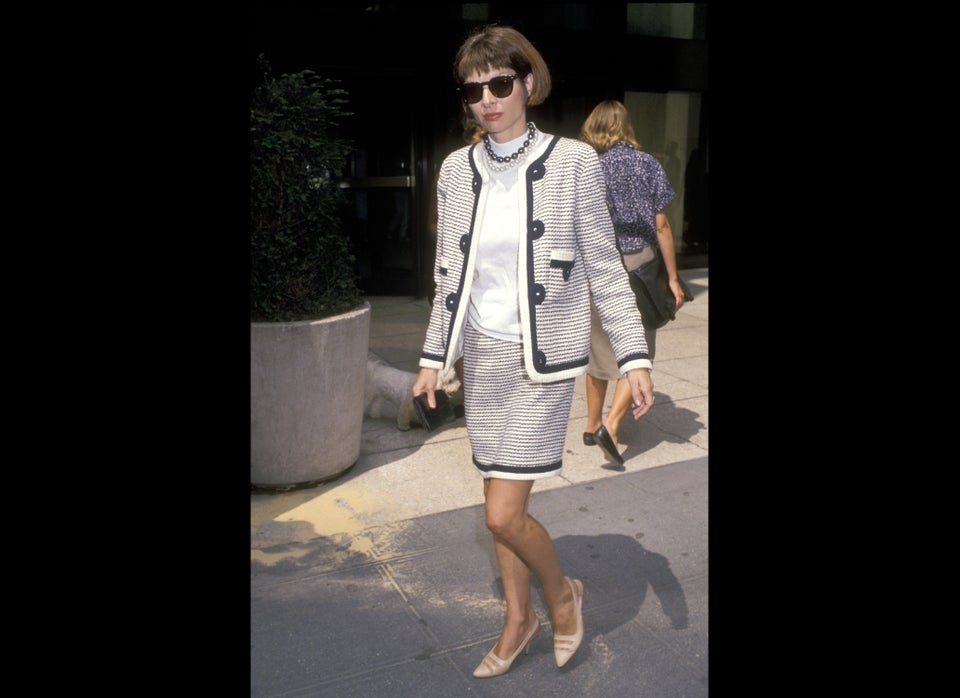 Anna Wintour Through The Years
Popular in the Community