It's not often that we get a glimpse into the mysterious life of Anna Wintour, but on Tuesday night, the longtime editor-in-chief of Vogue made a rare appearance on "Late Night With Seth Meyers."
The British editrix explained that she tried to sneak out of the Yeezy Season 3 show a little early (following Jay Z's lead, as one does), but instead she got lost in the basement of Madison Square Garden for half an hour. Thankfully, a security guard helped her find the exit, but not before she started crying.
Somehow, we can't imagine Wintour in tears behind her infamous black sunnies, but we'll take her word for it. Maybe this will be the last time she tries to ghost a party.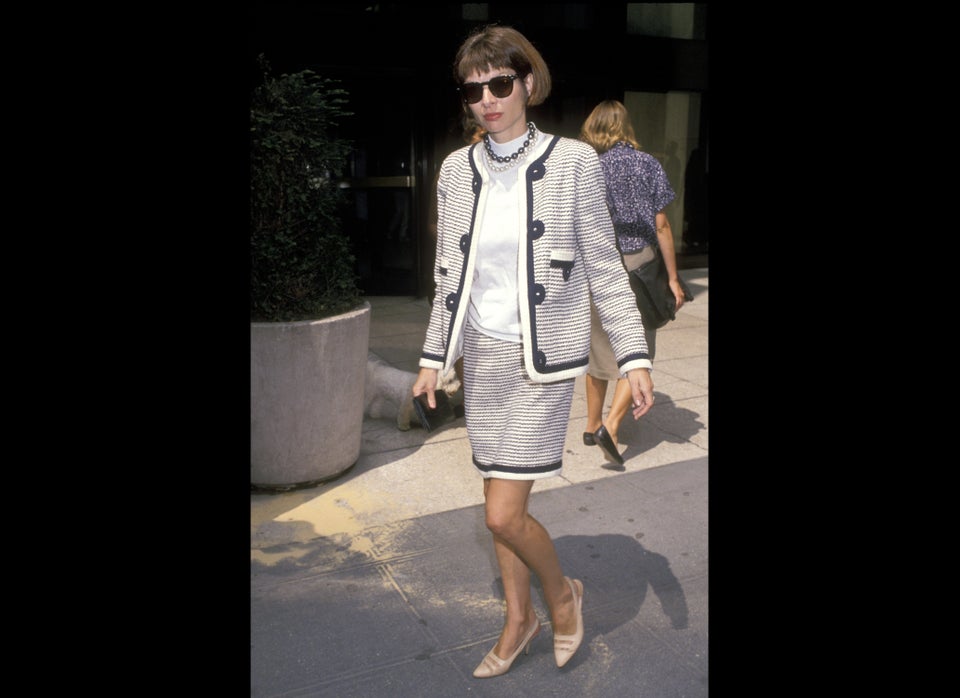 Anna Wintour Style Evolution