Eagle-eyes spotted none other than Anna Wintour's bob and Grace Coddington's frizzy red mane sitting in the audience at Barclays Center as West put on a show, the first of four Yeezus tour dates he's playing in New York. From the looks of it, the two Vogue editors were just seats away from Lindsay Lohan, Kris Jenner, Jonathan Cheban and the one and only Kim Kardashian.
We can't be sure what Anna made of the classic Kanye spectacle, which included a throne of human dancers, a man dressed as Jesus and an anti-fashion rant punctuated with the comment, "Fuck what they tell you is luxury" (not to mention all that Confederate flag merchandise being sold before the show). But we do know Vogue is growing increasingly chummy with the West/Kardashian family by the day, from the Met Gala bonding to Andre Leon Talley lunching with Kim at Paris Fashion Week.
Now, with Anna and Grace spotted at a Yeezus show of all things, we're beginning to believe a true friendship is blooming. After all, Kanye already stated his mission clearly: "There's no way Kim Kardashian shouldn't be on the cover of Vogue." At this rate, that doesn't sound like such a wildly unrealistic goal...
Anna loves her celebrity friends: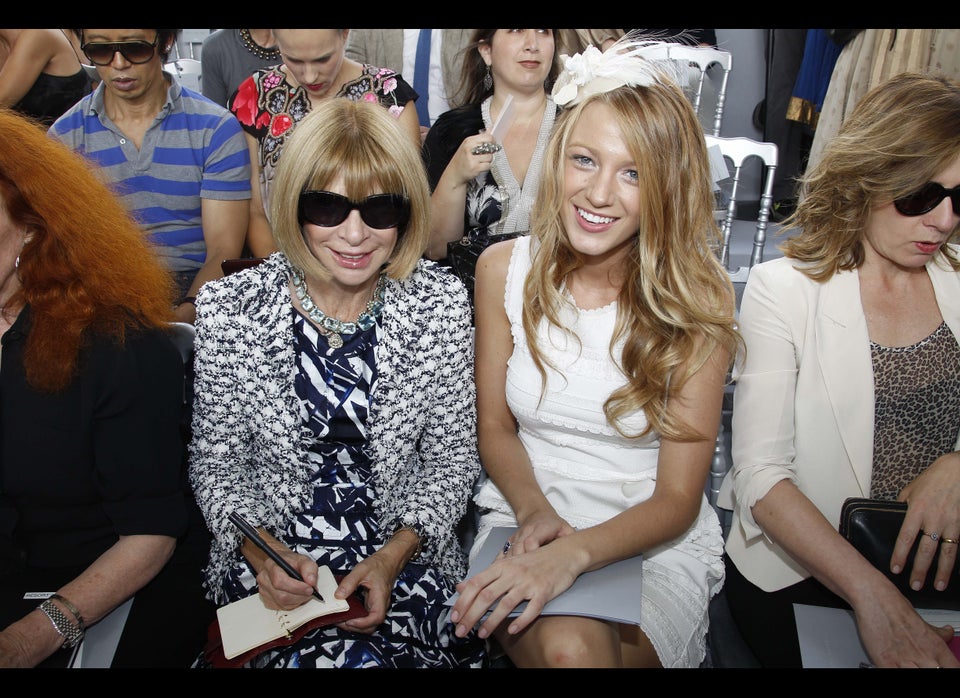 Does A Seat Next To Anna Guarantee A Vogue Cover?