Known for her signature bob and swift moves, Wintour was caught making a record speed exit from the DKNY show by a savvy Snapchatter Wednesday evening.
Leaving her right hand woman (and Vogue's creative director) Grace Coddington in the dust, she was on the move before anyone had even gotten up from their seats. Of course, the desire to get the hell outta there is not exclusive to fashion events. We've all bee-lined for the door at some point or another.
1. When you see your ex on the street:
2. When your friend talks about a new juice cleanse:
3. When you smell a weird smell and don't want to be blamed for it:
4. When your mom asks you to take out the garbage:
5. When your joke falls flat:
6. When you sneeze and snot gets into your hand:
7. When someone waves and you wave back but they're waving to the person behind you:
8. When a relative asks why you're still single:
9. When the Zara semi-annual sale starts:
10. When you're too drunk but your friends aren't ready to go home:
11. When your boss asks if you can pick something up at 5 p.m. on a Friday:
12. When you're the most important person at Fashion Week:
Oh, wait...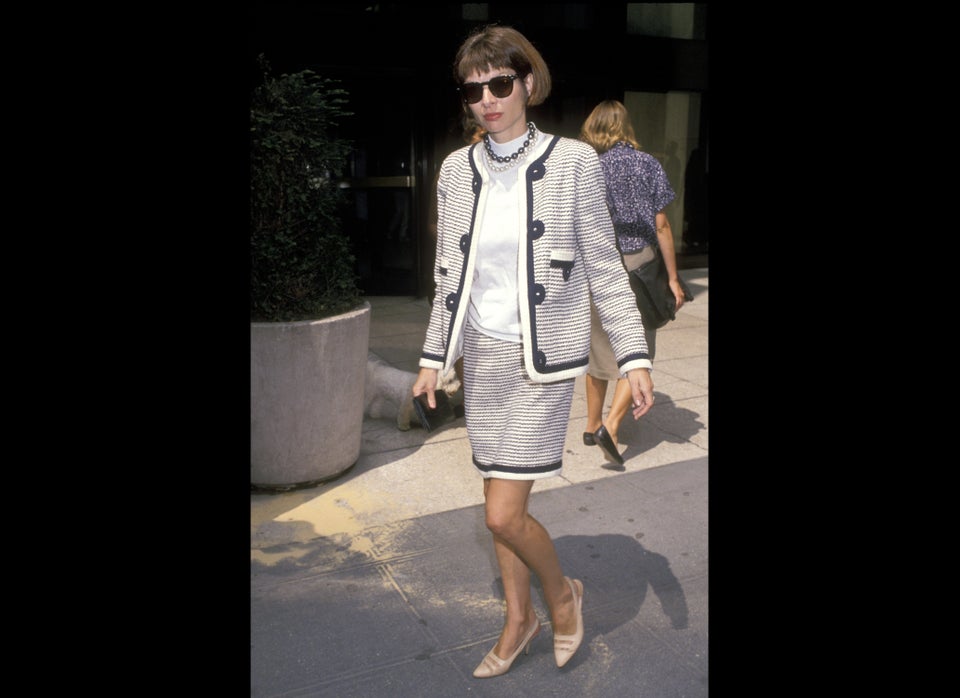 Anna Wintour Style Evolution