The Vogue editor-in-chief said the iconic New York fashion event, which was set to take place on May 4, would be postponed indefinitely. It joins a long list of events delayed or canceled because of the coronavirus pandemic.
Emma Stone, Meryl Streep, Lin-Manuel Miranda and Louis Vuitton creative director Nicolas Ghesquièr were set to co-chair the event, alongside Wintour.
"One day that will not arrive on schedule will be the opening of the Costume Institute's exhibition, About Time," Wintour wrote in Vogue.
"Due to the unavoidable and responsible decision by the Metropolitan Museum to close its doors, About Time, and the opening night gala, will not take place on the date scheduled," the editor-in-chief added. "In the meantime, we will give you a preview of this extraordinary exhibition in our forthcoming May issue."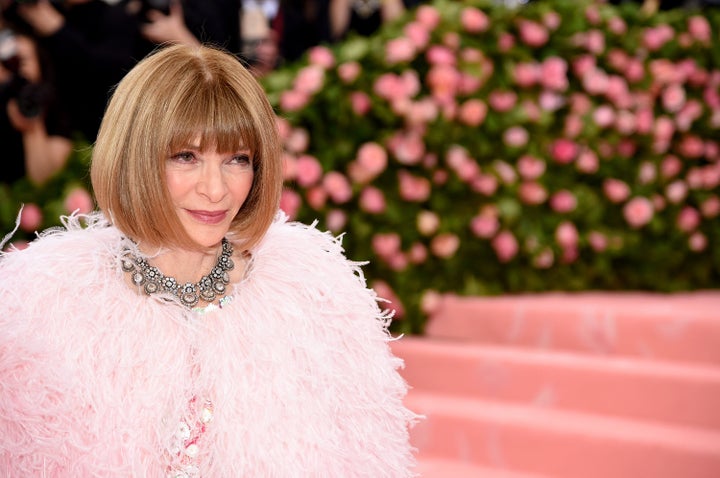 The Metropolitan Museum of Art announced the temporary closure of its three locations in New York City on Thursday after two employees showed symptoms of COVID-19, the illness caused by the coronavirus. A museum spokesperson told USA Today in a statement that its locations will remain closed until April 4.
In accordance with guidelines from the Centers for Disease Control and Prevention that recommend canceling or postponing events of 50 or more people over the next eight weeks, the spokesperson added that "all programs and events through May 15 will be canceled or postponed."
In the same article about the postponement of the Met Gala, Wintour endorsed former Vice President Joe Biden for president and slammed President Donald Trump's response to the coronavirus.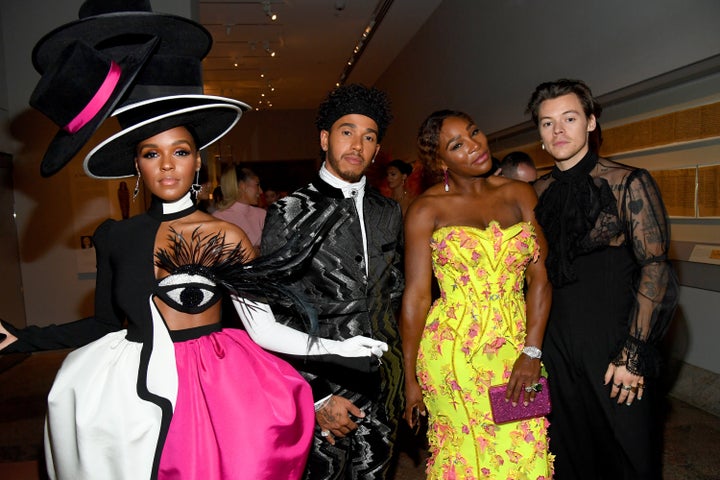 "I, like so many of us, have been appalled by how he has responded to the pandemic," Wintour said.
"The optimistic and fact-free assurances that all will be fine, the chaotic implementation of travel bans and claims about a 'foreign virus,' the narcissistic ease with which he has passed blame to others, his dishonesty with the American people, and worst of all, his shocking lack of empathy and compassion for those who are suffering and fearful," Wintour wrote, listing Trump's mistakes. She added that "his administration has been unforgivably slow to provide testing, and to mobilize treatment to all who will need it."