Anna Wintour is known for being cold, unsmiling and basically the most intimidating individual in fashion (despite what she may say).
But sit the Vogue editor-in-chief down at a tennis match and suddenly it's a whole new Anna!
The editrix is an ardent tennis fan, putting Rafael Nadal, Novak Djokovic and Roger Federer in her magazine (the latter even got his own party) and attending all the major matches -- the US Open, the French Open, Wimbledon (to which she wore Prada!)... Anna's been spotted grinning at them all.
On Monday, a happy-looking Wintour took in the first day of the US Open in New York, wearing a pink, yellow, red and purple tartan-print dress, a multistrand crystal necklace and her signature black shades. The match was between Roger Federer and Santiago Giraldo, so it's easy to guess who Anna was rooting for.
Anna looked so cheerfully un-Anna, so at home amongst the good-looking athletes in chic tennis whites, that we wanted more. Below, a look back at Anna Wintour watching tennis... and actually smiling.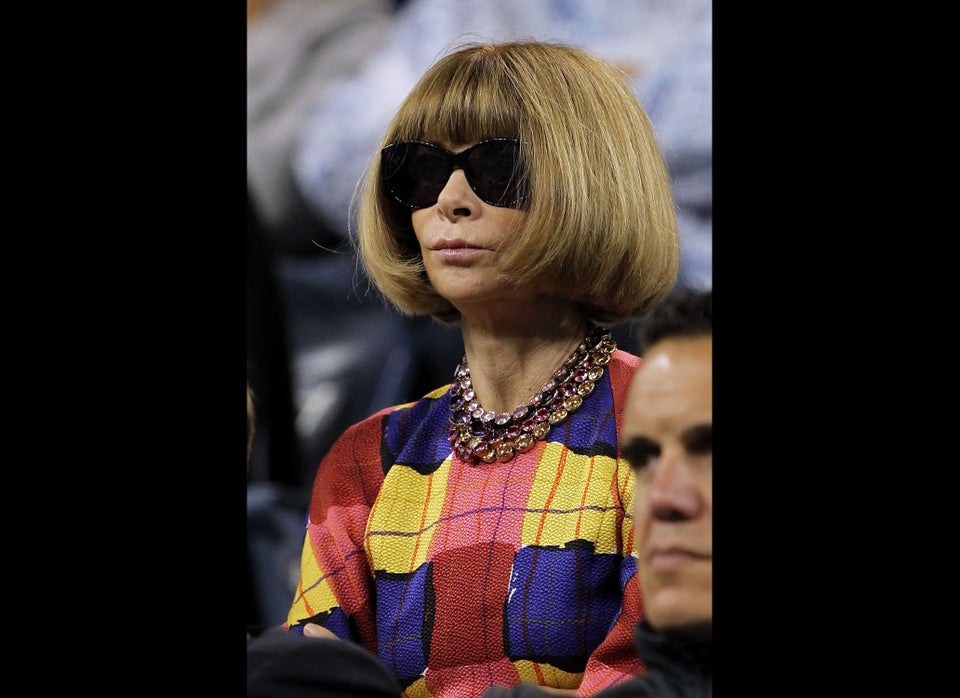 Anna Wintour Loves Tennis