Well, sort of. Wintour, an avid tenis fan, engaged in some moderate cheering and even cracked a smile at Wimbledon 2012 this weekend, which she attended with partner John Shelby Bryan. The editrix watched from the Royal Box (you know, where Kate and William sit) and socialized with Important People including Miroslava Vavrinec, Roger Federer's wife. (Anna's a big Federer fan, putting him in the pages of Vogue.)
So what does the ruler of the fashion world wear to a tennis match? Prada, of course. We stand corrected: it was Marc Jacobs!
Check out Anna going (moderately) wild for her favorite sport.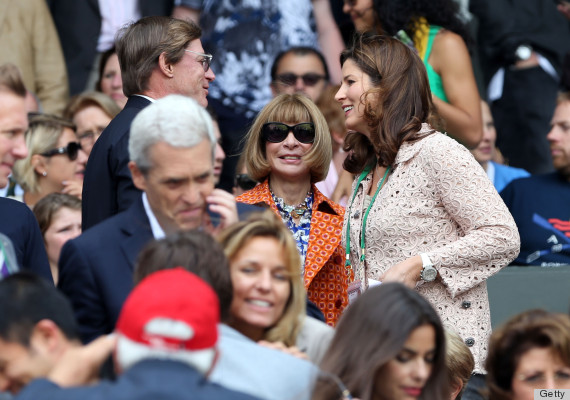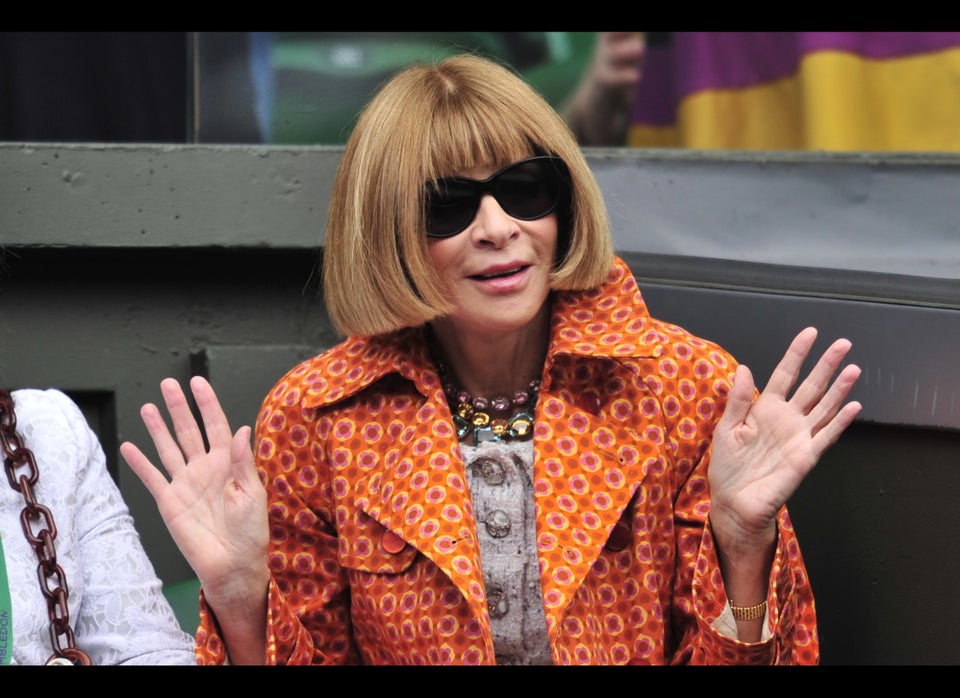 Anna Wintour Takes In Some Tennis!