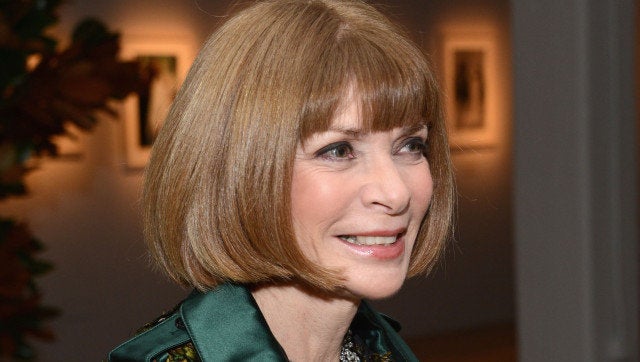 Anna Wintour has done a pretty good job of creating an iconic yet intimidating public persona: the ever-present sunglasses, the subtly judgmental pout, that haircut. But does Vogue's editor in chief have a soft side?
Well, yes. But don't expect to see it any time soon -- she only shows it in front of her sidekick Grace Coddington, apparently. In her soon-to-be-released memoir, the 71-year-old fashion editor reveals a few personal tidbits about the always-aloof Ms. Wintour. Like, even though the queen bee doesn't care about other people's opinions, she does turn into your typical gushy mom when her children come into the picture. Grace describes the transformation:
"I care whether anyone - from the mailman to the dry cleaner - likes me. Maybe that is my weakness. But not Anna's. She does, however, care very, very much about her children. If one of them comes on the phone, I've watched her melt, which is not something you very often see with Anna."
So she is human, after all. But the best thing we learned about Anna has to be that *just like us* she has school-girl celebrity crushes. Yes, really. And instead of opting for the well-groomed, chiseled actor (ahem, George Clooney), the 63-year-old has her eye on Hollywood goofball Ben Stiller. Perhaps humor is the way into Nuclear Wintour's heart?
"I think (the Ben Stiller shot by Annie Leibovitz for a couture story in Paris) was decided upon, really, because Anna had a crush on Ben. She gets these occasional crushes - Ben, Puff Daddy, Roger Federer."
There you have it. The master of stoicism actually has "occasional crushes," and we think that's kind of awesome. What do you think of this peek into Anna Wintour's psyche? Think she and Grace have sleepovers where they braid each other's hair and talk about what they want to be when they grow up?
Still haven't had enough Anna Wintour? See some of the Voguette's best fashion moments from the '80s and '90s.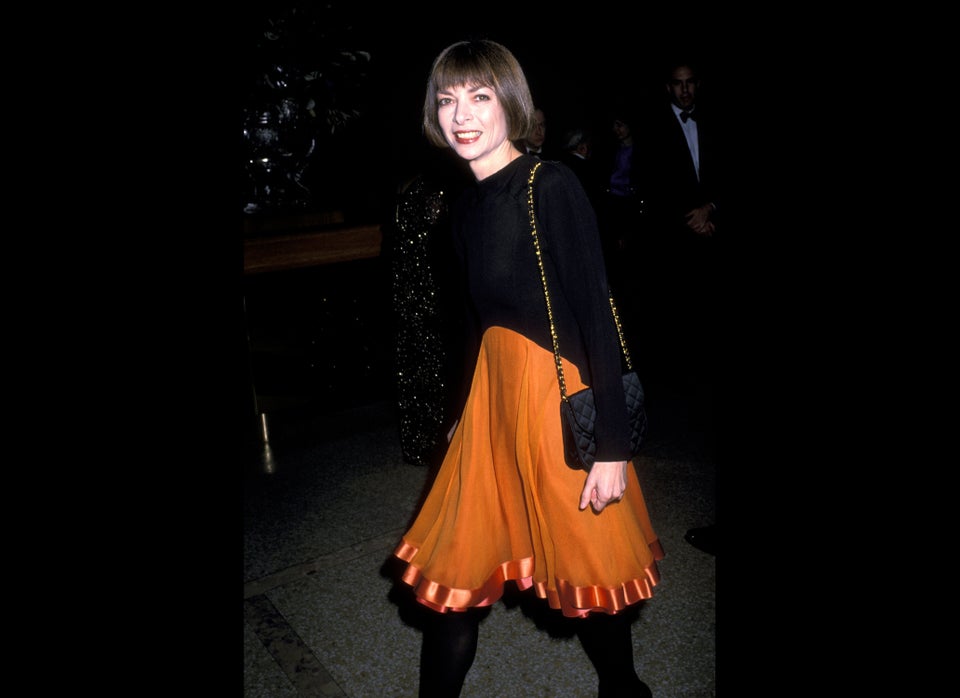 Anna Wintour in the '80s and '90s
Related