I've known Anna McCraney since she was peddling glitter pacifiers to cracked out ravers in Atlanta back in 1996. My how's she's grown up! Last year she was the winner of the first season of Bravo's The Fashion Show and with all that cash she is making sure her brand is getting some bang out of those bucks. This season she showed at the Bowery Bar and per usual her rowdy 'Heels on Wheels' gang of girls (Yes she is in a bicycle gang) and their hysterical skater dudes all came to support.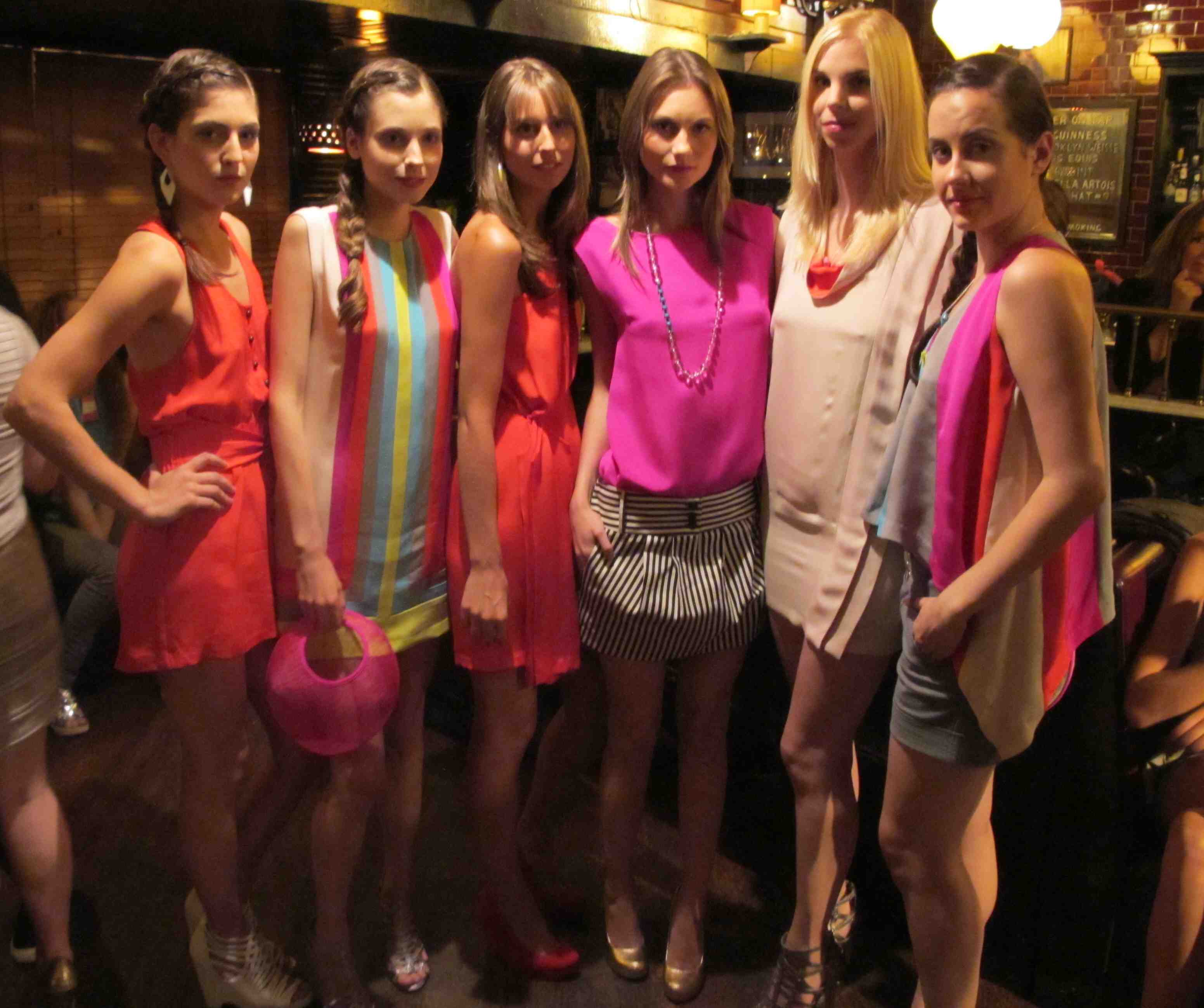 Beer was flowing and music was poppin'. Anna's always had good taste in music. In fact the title for this collection is Earth Girls are Easy, an ode to the B-52's.
The clothes were great fun. Highlights were a silk rainbow shift dress, a snappy orange shorts jumpsuit, scallop-hemmed cocktail dress, and a fun gemstone print "I made that print myself!" Anna explained after the show. I went ga-ga over the glittery multi colored sequined cowl dress. Very Lady Bunny!
After the show a dance squad called Club Lyfestile performed turning her show into a party. That's how we do it in the durty South! Congrats Annabelle.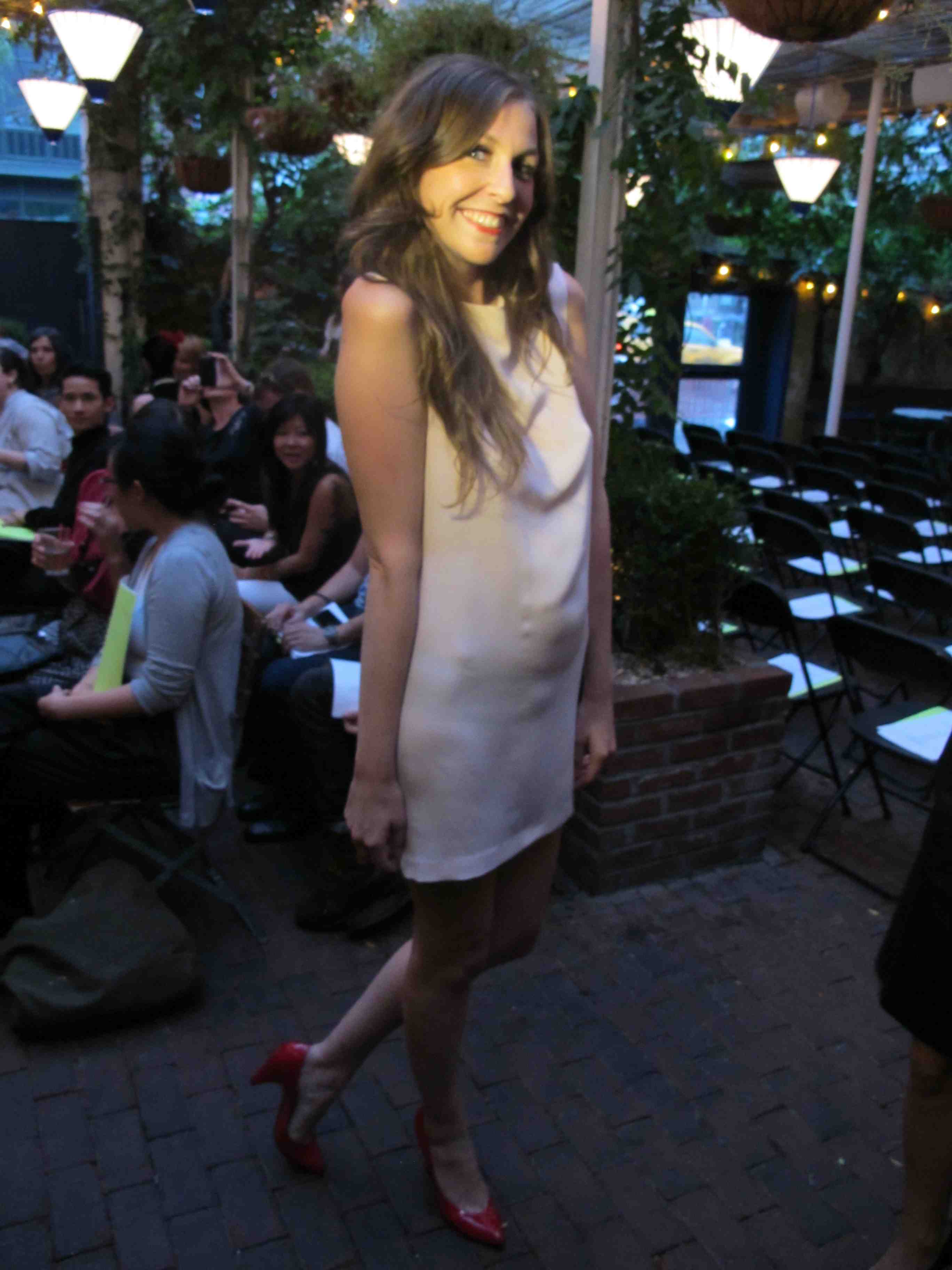 The designer in ethereal white.