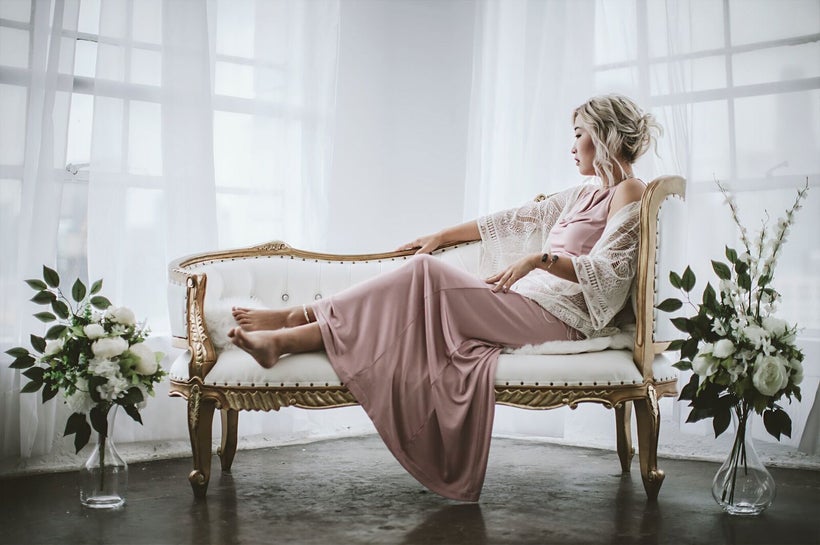 Upon first turning on Annalé's debut single "Roses", I was met with the wash of a Fender Rhodes and a soulfully lilting guitar line, both underpinned by a head-thrusting neo soul drum beat. All of this set the stage for Annalé herself, who came in with her relaxed-yet-soulful vocal. The tune is highly reminiscent of classic R&B music, yet retains its modern edge with an intricate bassline and electronic-tinged drums.
These elements are the ingredients of a hit song - Roses spent 20 weeks on
Billboard's R&B Airplay charts, topping out at #19. For the 24 year old artist, this was only an omen of things to come. Her second single, "Showtime", followed in suit, racking up over a million plays on Spotify and made waves with its tasteful fusion of contemporary pop and neo-soul styles. However, for an R&B artist, Annalé is a bit of an anomaly - she is Korean, having spent her childhood between South Korea, New York City, and New Jersey. And for her fanbase, Annalé's background is as much a surprise as it is a novelty. The top YouTube comment on "Roses", with over 150 likes: "I can't be the only one who thought she was black..."
So, then, how does a Korean-American artist successfully make their way into the R&B scene? There is no clear cut answer here, as Annalé is essentially without comparison. But being a musical wunderkind helps on every front. Born to an orchestral conductor father and piano teacher mother, Annalé has always had music running through her blood. She began piano at the early age of four, and was given a proper classical music training. In high school, she began to truly develop herself as a singer. Her musical upbringing came to a head when it became time to apply to colleges: to go to music school, or not? It was clear that Annalé was as serious about music as one could be, but her parents, intimately knowing the pitfalls of the industry, initially discouraged her. However, the music in her could not be stopped. Annalé soon found herself attending the prestigious Berklee College of Music on a full scholarship, an opportunity that only a handful of students are given every year.
At Berklee, Annalé spent much of her time writing, producing, and arranging for other artists. Being an artist herself didn't necessarily seem in the cards. But amid her musical studies, a bug had bit her - she had discovered a new genre, and simply could not get enough of it. Through exposure to artists such as Jill Scott, Erykah Badu, and Lalah Hathaway, Annalé slowly submitted herself to the church of neo-soul:
The groove and the raw, organic sound of neo-soul artists is what initially drew me to that style. The soulful singing sounded so genuine to me. I can't recall a specific moment or turning point where I decided I was going to be a neo-soul artist but because so many of my favorite artists and inspirations were from that genre, I eventually knew that I wanted to make that kind of music myself.
Annalé graduated and made the move to LA where she formally began her work as an artist, performing and writing with a fervor. Quickly, she found herself signed to a record label, and the rest is history. "Roses" hit the charts with a bang, and the singer, who until recently had never thought of herself as one, was sitting on the charts alongside the artists who had inspired her to begin in the first place: Lalah Hathaway, Jill Scott, Alicia Keys, and Janet Jackson. At this point, Annalé needed somebody to pinch her as things had moved faster than she could have ever imagined. "Knowing that my first song ever was striking a chord with so many people and seeing my name on the charts alongside so many of my biggest inspirations was surreal."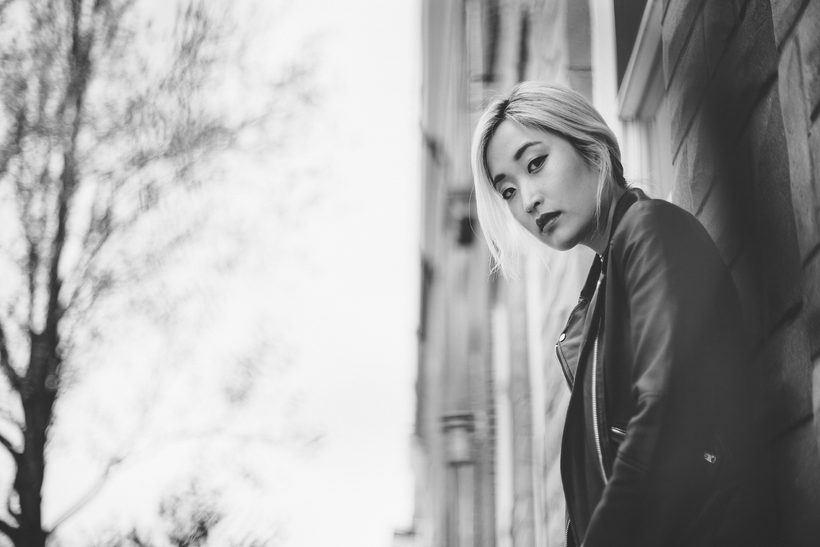 Annalé's success in the R&B world feels, in many ways, like a signifier of modernity and globalization of culture. It may come as a surprise to many of her fans that the singer is Asian, but to Annalé, her ethnicity is only a small piece of the puzzle. "As proud as I am of my ethnicity and as much as my physical looks make me a Korean, I wouldn't consider myself specifically as a 'Korean artist.'" Since the 1990s, there has been a steady increase in popularity of Korean artists in the West, specifically through K-Pop and other expressions of Korean culture. However, Annalé's success is due in no part to the growing popularity Korean music, but rather her norm-defying ability to assimilate herself into urban markets. "It's awesome that my fan-base is mostly African American and I appreciate the community that's accepting me and allowing me into their world of music, despite how I look or where I'm from."
As music becomes more globalized, it also becomes more accessible for artists and listeners alike. In the past, we may have seen artists like Annalé flounder in the early stages of their career, failing to connect with the correct audience. However, in today's age of Spotify and YouTube, artists have the ability to connect beyond their immediate surroundings and culture. R&B has a rich history and cultural background in the US, but that doesn't stop Annalé, or make any of her fans see her as an outsider. If anything, it makes her story more unique, as her connection to the music is just as valid as anybody else's. "Being an Asian American in neo-soul music is definitely uncommon and it's interesting when people who don't know me are surprised when they match the face to the voice."
So what's next for Annalé? Later this month we will be graced with her new singles, "Potential" and "Back of My Hand", followed by her debut album. Her next single features the legendary R&B singer Stokley Williams, of Minneapolis' "Mint Condition". Annalé remarked about the tune, "at the end of the day, we just wanted to make a feel-good groovy song that people can really jam to. We made the song sound uplifting and bright to match the vibe of the lyrics regarding the soothing feeling of knowing someone intimately." Her collaboration with Stokley, an R&B legend, marks her transformation from simply a breakout artist to one of the next big R&B mainstays to watch out for in the coming years.
Calling all HuffPost superfans!
Sign up for membership to become a founding member and help shape HuffPost's next chapter
This post was published on the now-closed HuffPost Contributor platform. Contributors control their own work and posted freely to our site. If you need to flag this entry as abusive,
send us an email
.