But in the months since President Donald Trump took office, the New York-based nonprofit has catapulted to national prominence with a series of aggressive attacks on the new chief executive and his policies. Unlike other advocacy organizations, which take hours to craft carefully worded statements that usually land in reporters' inboxes after their stories are already published, the Anne Frank Center's executive director, Steven Goldstein, posts his unfiltered responses directly to Facebook.
The group has also been the subject of several stories in Breitbart, the far-right news outlet closely aligned with the Trump administration. Goldstein "has no qualms about exploiting the name and memory of Anne Frank for his purely partisan purposes," Breitbart's Joel Pollak wrote. "It is Holocaust desecration, if not outright denial."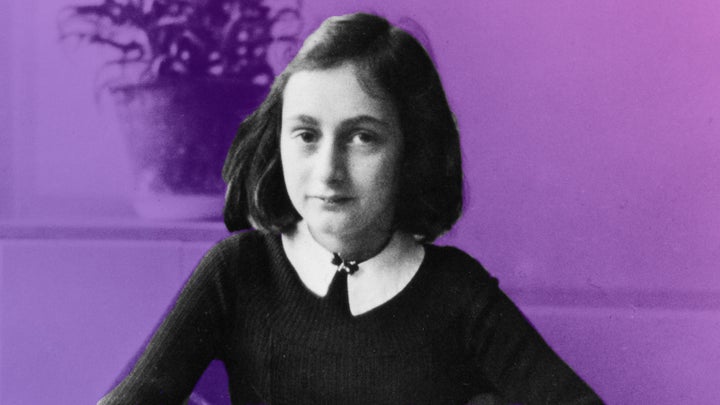 Goldstein, who took over as the center's executive director last year, dismisses this type of criticism. He knows his style is provocative, but he says that's intentional ― and that, in some ways, it's similar to how Trump reaches his own audience. The president's way of communicating "clearly touches a chord with the people of this country," said Goldstein, who disagrees with Trump on nearly every issue.
Goldstein's goal "is to speak with equal directness, but add compassion and justice and morality to it," he said.
According to its website, the Anne Frank Center was founded, in part, by Anne's father Otto in 1959 with the goal of creating a "world based on equal rights and mutual respect." But some of the group's early staffers told The Atlantic that the group didn't exist until the 1970s and that Otto played a limited role in starting it up.
In the decades before Goldstein took over the organization, it existed primarily as an educational exhibition, teaching visitors about Frank's life and the dangers of discrimination.
Goldstein had never even heard of the group when its board of directors asked him last year if he was interested in taking over as executive director. That wasn't a good sign, he thought. "I'm a social justice activist, I'm a Jewish activist, I'm a native New Yorker, so for me to not to have heard of an Anne Frank organization means the organization must have had an extraordinarily low profile," he said.
Keeping a low profile is not Goldstein's style. When he was 6 years old, he skipped school to stuff envelopes at the local Democratic headquarters for then-presidential nominee Hubert Humphrey, according to a bio he provided. He has worked on Capitol Hill for Democratic lawmakers Frank Lautenberg and Chuck Schumer. In 2004, he founded Garden State Equality, the New Jersey-based marriage-equality group that went on to successfully sue for expanded rights for same-sex couples. His character was featured in a movie about a terminally ill police officer's fight to secure death benefits for her same-sex partner.
"I am not your leader if you want to continue this as an obscure little museum that gets six visitors a day."
"I am not your leader if you want to continue this as an obscure little museum that gets six visitors a day," he says he told the board during the interview process.
He expected the group to move on to a different candidate, but evidently, the board was also looking for change. In June of 2016, the center hired Goldstein and renamed itself the Anne Frank Center For Mutual Respect, a name that reflected its plans to broaden its focus to all forms of discrimination.
There's no doubt that Goldstein has succeeded in raising the center's profile. But the bombastic tone of his remarks sometimes seems more in line with a political operation than a nearly 60-year-old nonprofit set up to honor a girl murdered in a Nazi death camp.
When Trump proclaimed in February that he was the "least-anti-Semitic person you've ever seen," Goldstein shot back with a rebuke almost as hyperbolic as Trump's own statement. "Mr. President, that's an alternative fact on a psychedelic acid trip," he wrote on Facebook. "Have you been adding magic mushrooms to your chopped liver on matzo?"
"Mr. President, that's an alternative fact on a psychedelic acid trip ... Have you been adding magic mushrooms to your chopped liver on matzo?"
When White House press secretary Sean Spicer erroneously claimed that Adolf Hitler didn't use chemical weapons against his own people, Goldstein called on Trump to fire his spokesman. "Sean Spicer has engaged in Holocaust denial, the most offensive form of fake news imaginable, by denying Hitler gassed millions of Jews to death," Goldstein wrote. (After issuing several clarifications, Spicer eventually apologized.)
Asked if he believed Spicer was a really a denier of the Holocaust or just a clumsy public speaker, Goldstein said he stood by his initial statement. Spicer's "astonishing remarks can be attributed to either ignorance, incompetence, prejudice or some combination of the three," Goldstein said. "In any event, he should not be press spokesperson for the President of the United States."
Despite his past work on Capitol Hill, Goldstein says "nothing could be farther from the truth" in response to accusations that he's taken the Anne Frank Center in a partisan direction. The center goes out of its way to point out that it was Democratic President Franklin Roosevelt who denied Anne Frank entry to the U.S., and has defended members of the Trump family when they were unfairly attacked, Goldstein noted.
One example: "WE CONDEMN BOTH THE EVIL POLICIES OF PRESIDENT TRUMP AND THE SEXISM AIMED AT MELANIA TRUMP," the Center wrote on Facebook in February.
Goldstein argues that his goal of combating all forms of hate and prejudice is very much in line with the legacy of the Frank family. Anne Frank's diary is the "ultimate social justice manual," he said. He wants the organization to "reclaim" those values ― and he believes that his style is more effective than other organizations that speak in what he calls "bureaucratic mumbo jumbo."
When groups say they are "dismayed" or "concerned," it doesn't affect people emotionally, he argues. "Real humans don't speak like that, so I'm not going to speak like that."
It's impossible to know how Anne Frank or her family would have felt about Goldstein's strategy. But Pieter Kohnstam, whom Anne babysat when he was a child in Amsterdam before she and her family went into hiding, says he approves of what Goldstein is doing.
When Kohnstam, a Holocaust survivor, heard Spicer allege that Hitler didn't use chemical weapons against his people, he jumped out of his seat in horror. A half hour later, he said, he saw Goldstein on television and was relieved to see him correcting the record.
Goldstein "has brought some life into this entire organization," said Kohnstam, who has been affiliated with the Anne Frank Center since before Goldstein took over. "As you can imagine, people are going to be for and against it. It's like a synagogue. If you get five people to agree on something in a synagogue, that is phenomenal," he said.
This article has been updated with additional information about the founding of the Anne Frank Center.
Sign up for the HuffPost Must Reads newsletter. Each Sunday, we will bring you the best original reporting, long form writing and breaking news from The Huffington Post and around the web, plus behind-the-scenes looks at how it's all made. Click here to sign up!
Before You Go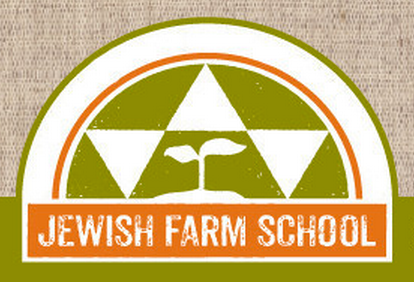 Jewish Social Justice Organizations
Popular in the Community