Nearly 76 years after Anne Frank went into hiding from the Nazis during World War II, two previously hidden pages from her famous diary have been uncovered for the first time thanks to digital technology.
The Anne Frank House museum in Amsterdam revealed the pages' content on Tuesday, showcasing the Jewish teenager's once-secret writings on sex, puberty, prostitution, and even some "dirty jokes."
"I'll use this spoiled page to write down 'dirty' jokes," Anne writes before sharing a few, along with her understanding of menstruation and sex, which she notes isn't done "before one is married."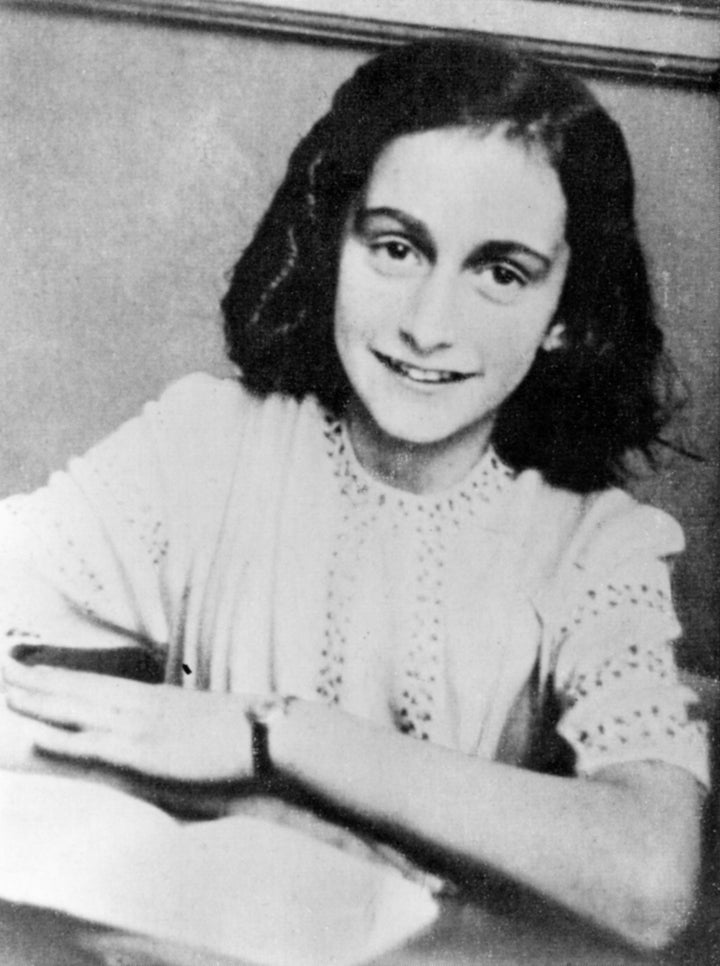 "Anyone who reads the passages that have now been discovered will be unable to suppress a smile," Frank van Vree, director of the Netherlands Institute for War, Holocaust and Genocide Studies, which partnered in the research, said in a statement. "The 'dirty' jokes are classics among growing children. They make it clear that Anne, with all her gifts, was above all also an ordinary girl."
The secret entry, dated Sept. 28, 1942, had been previously unseen, hidden beneath pieces of brown paper pasted over it by Anne, the museum said.
The covered entry was first discovered in 2016 during a regular inspection of the diary. But it was only recently that researchers said they were able to use light to peer beneath the brown paper without touching the pages, which could have caused damage. Combining photos of the pages with advanced digital technology, they were able to decipher her words.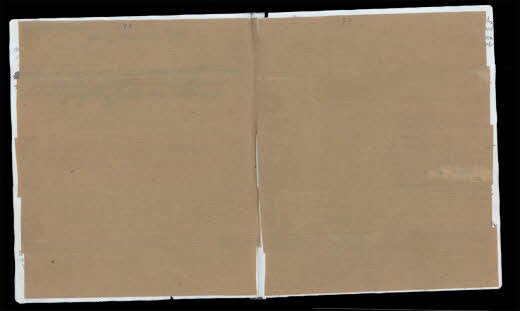 In the newly uncovered entry, Anne writes as though she were giving a lesson on sex education to someone else. She mentions there were houses in Paris ― which she says her father once saw ― where one could go to find prostitutes.
The museum noted that Anne expressed worry in her other writing that someone in her family's hidden annex would read her diary. She also mentioned that others in the hideaway had asked to see it, and that her father had threatened to take it away.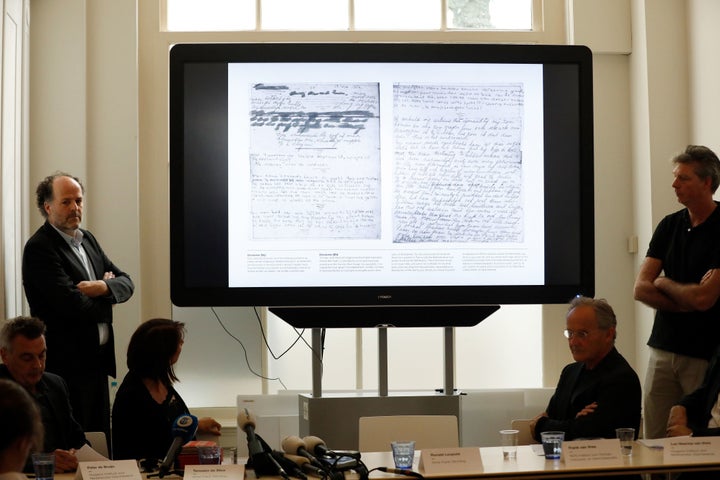 Peter de Bruijn, a senior researcher at the Huygens Institute for the History of the Netherlands, which also partnered in the research, suggested to The New York Times that Anne may have edited the pages because she hoped to have her diary published one day.
Anne kept more than one version of her writings after hearing on the radio that the Dutch government, which was in exile at the time, intended to publish personal accounts of those who suffered under the German occupation. She planned to submit a new diary, which she called "The Secret Annex," after the war, the Times reported.
Anne hid in the secret annex with her family and documented her time there for more than two years. On Aug. 4, 1944, her family was discovered and deported to Auschwitz.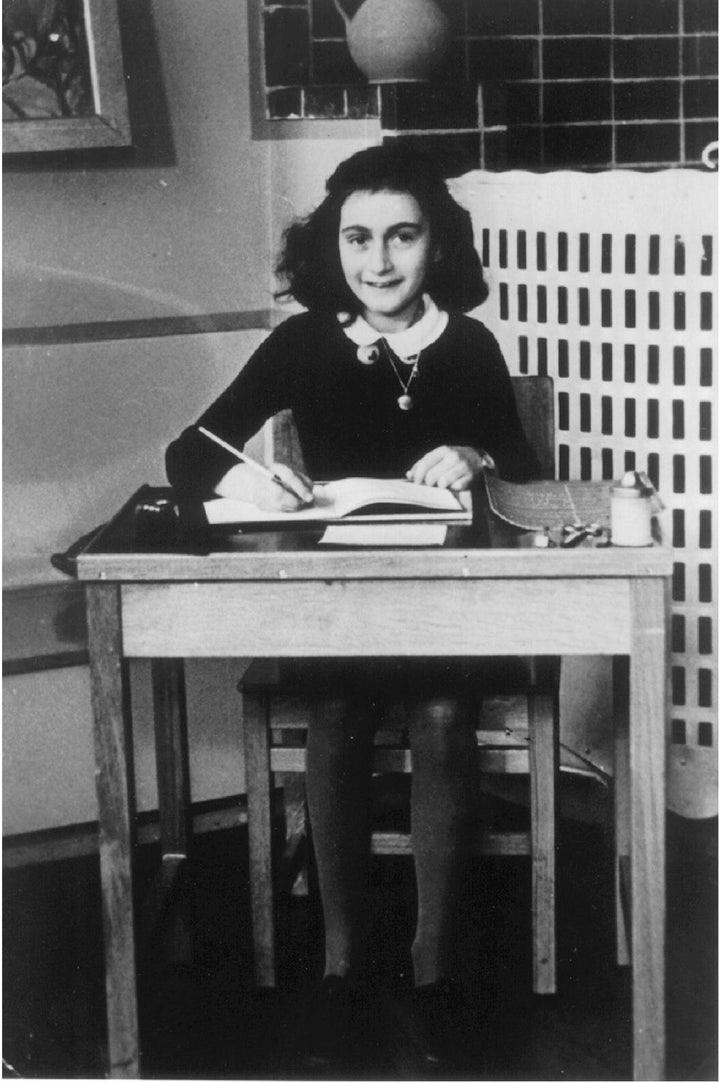 Anne and her sister died at the Bergen-Belsen concentration camp in 1945. Anne's death was just before her 16th birthday.
Anne's father, Otto Frank, was the only member of her family to survive the war. He went on to publish his daughter's diary and bequeathed the original copies to the NIOD Institute for War, Holocaust and Genocide Studies and the Dutch state.
The museum defended its right to publish the secret entry, citing major public interest in Anne's writings, which have been read by millions of people around the world.
"The diary of Anne Frank is a world heritage object with great historical value, and this justifies research into it," the museum said. "Rejected versions are just as important for insight into her working method as passages that were added. The covered sections of the text are part of the object of research."
Related
Popular in the Community