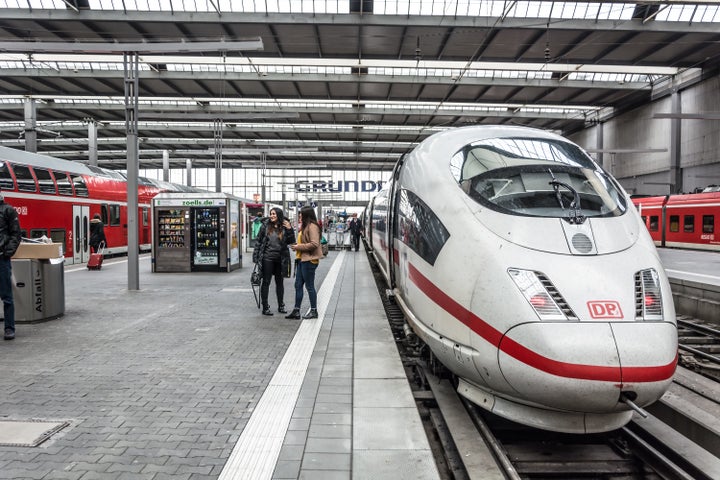 Critics have accused state-owned Deutsche Bahn of being "tasteless" and "insensitive" due to the Nazis' use of its predecessor company, Deutsche Reichsbahn, to transport the teenager and millions of other Jews to their deaths at concentration camps.
The teenager was taken by train from her Amsterdam home in the Netherlands, where she wrote her diary, and eventually deported to Auschwitz. She was then transported to the Bergen-Belsen camp, where she died aged 15 in 1945.
It is "painful for the people who experienced these deportations, and causes fresh pain to those who still bear the consequences of those times within them," added the nonprofit organization, which preserves the Frank family home in Amsterdam as a museum.
Dozens of people echoed the concerns on social media:
"We are very sorry if any feelings were hurt as a result of this decision," it added.
Its proposal to honor Frank came following a public poll in which more than 19,000 people suggested figures of historical importance as the names for 25 new high-speed trains which are set to go into service by 2019.
Scientist Albert Einstein and actress-singer Marlene Dietrich were among the other most popular iconic names put forward.
The Anne Frank House acknowledged that such initiatives were "usually taken with good intentions" and that Frank had "great symbolic power" which would likely "become stronger and more varied in the coming years."
REAL LIFE. REAL NEWS. REAL VOICES.
Help us tell more of the stories that matter from voices that too often remain unheard.
BEFORE YOU GO