Most celebrities are amused by their look-alikes, even though they can cause cases of mistaken identity. But Anne Hathaway's response to the news that she bears a "resemblance to the striking Amal Clooney" is a lesson in how to take a compliment.
Hathaway continued, "I hope that I become half the woman she is. She's so accomplished and it's so thrilling to look at someone and be like, 'Wow. You really are making the world a better place.'"
For those unaware, Clooney (née Alamuddin) is an accomplished human rights attorney, employed by a London-based firm. She has been representing WikiLeaks founder Julian Assange in his fight against extradition from Sweden since 2011. More recently, she was tasked with advising Greece in its fight to reclaim the Elgin Marbles, currently exhibited by the British Museum. Additionally, she has been appointed to several UN commissions and is an adviser to Special Envoy Kofi Annan.
Before You Go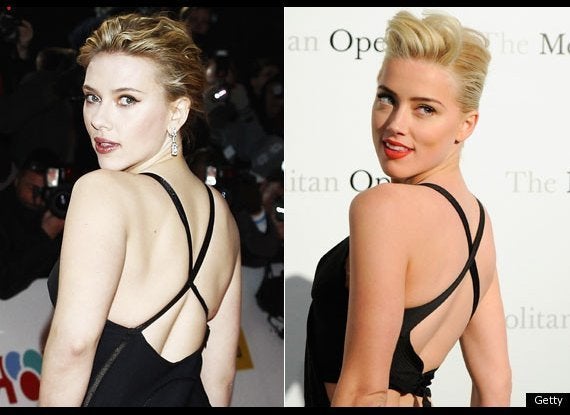 Celebrity Lookalikes
Popular in the Community